Al Miller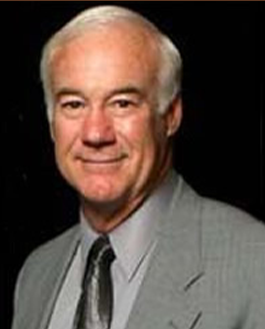 Al Miller is a veteran strength and conditioning coach who by the length and quality of his service brought credibility to the profession. In a career spanning over four decades, he developed football players on virtually all levels of the sport. As a leading coach of four NFL teams for 24 years, his programs contributed to their reaching four AFC and two NFC championship games. Recognition of Miller's expertise also led to his selection to coach two Pro Bowls. As a role model for his players and colleagues, he personified what a strength and conditioning coach should be.

Alvie William Miller, Jr. was born on August 28, 1947, in El Dorado, Arkansas, son of Alvie and Mary Miller. Growing up without a father, who died prematurely, and showing an interest in football, he relied on his coaches to steer him the right way which later led to his conviction that coaches could make a difference in the lives of young people. By age thirteen he was also learning to lift weights which reaped dividends not only in high school under enlightened coaches, such as Dwight Adams, but at what became the University of Louisiana, Monroe, where he helped lead his team to three successive winning seasons from 1966 to 1968. In the process, Miller attained several receiving records and was twice named all-conference. In 1974, he earned a master's degree from Louisiana Tech.

Meanwhile his strength coaching journey began at Lee Junior High School in Monroe. This led to a full-time position at Mississippi State University after which he returned to his alma mater in Monroe in 1981 where he was content to stay for the rest of his career. But the opportunity to coach under Paul (Bear) Bryant, whom he revered, with the legendary Alabama program proved irresistible. Following the Bear's retirement and death, Miller joined Dan Reeves in 1985 for the next nineteen years and helped his successive teams—the Denver Broncos, New York Giants, and Atlanta Falcons—win numerous divisional championships and make four Super Bowl appearances. He was also able to coach such notable quarterbacks as John Elway, Phil Simms, and Michael Vick. Under Miller the space and quantity of equipment of the Broncos' weight room increased dramatically along with a greater appreciation for the vital link between strength and improved performance. During the mid-1990s, Miller and Chicago Bulls strength coach Al Vermeil utilized a so-called conditioning pyramid for their athletes. It consists of six components which address separate aspects of work capacity. When athletes master all six categories, they can enter the weight room where strength training is employed to induce speed; allowing each player to reach full potential. It was a natural progression for Miller from strength to power to speed.

In 2006, owing to his wife's illness, he retired from the Falcons but returned to coach for the Oakland Raiders from 2012 to 2014. By this time his reputation as a coach who "knew how to do it right" led to numerous honors and awards, including the President's Award for NFL Strength and Conditioning Coaches (1993), the NFL Strength Coaches Emrich-Riecke-Jones Award (1998), and NFL Strength Coach of the Year (2004). Not unlike Clyde Emrich, Lou Riecke, and Stan Jones, his former Broncos colleague, Al Miller was a visionary who helped advance protocol for professional football training into the twenty-first century.