Alvin Roy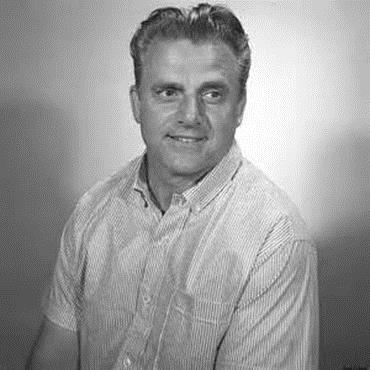 Alvin Roy was a health club owner in Baton Rouge, Louisiana, who helped revolutionize sports performance during the 1950s and 1960s by challenging the idea of muscle-binding and convincing high school, college, and professional football coaches to add weight training to their programs. Inspired by the athleticism and international achievements of Bob Hoffman's weightlifters during this era, Roy, as a hands-on practitioner and innovator of training methods, contributed greatly to the stunning success of the athletes and teams he coached. Roy's spread of the weight training gospel culminated in 1963 when he became the NFL's first strength coach.

James Alvin Roy was born on April 24, 1920, in Baton Rouge, Louisiana, where his father worked for Standard Oil of New Jersey. He played multiple sports at Istrouma High School where Roy graduated in 1938, and after a short stint at Louisiana State University, he entered the United States Army at the outset of World War II. While stationed in Europe in 1946 as a staff athletic officer, Alvin had the opportunity to serve as trainer for the American weightlifting team under Bob Hoffman at the world championships in Paris. He learned that lifting weights, contrary to existing beliefs, made athletes faster and more flexible as well as strong. Inspired by these revelations, Roy opened a health club in Baton Rouge where he used York barbells to promote weight training as essential to good health and athletic success. Alvin's persuasion of Istrouma High School coaches to adopt his weight training program led to a perfect 1955 season and state class 3A championships for five of the next seven years. His brightest star, halfback Billy Cannon, continued under his tutelage at Louisiana State University where Roy persuaded coach Paul Dietzel to employ weight training. Predicted to finish ninth in the SEC in 1958, LSU went undefeated and won its first national championship. Dietzel became Coach of the Year and Cannon won the Heisman Trophy. Both attributed much of their achievements to Roy's weight training program.

With the growing realization that lifting weights was enhancing, not hindering athletic performance, Roy was invited to lecture and give clinics at numerous high schools and universities, such as Ole Miss, Georgia Tech, and the University of Kentucky, on the importance of strength and conditioning for athletes. His pitch to coaches was simple. All one needs is a barbell. Football players should be trained the same way as weightlifters, the strongest men in the world. In 1963 he became professional football's first strength coach with the San Diego Chargers and the first coach to administer (legal and still not stigmatized) anabolic steroids to players. His strength-building program was critical to the Chargers winning the AFL championship that year. Then Roy coached for the Kansas City Chiefs, who won the 1970 NFL Super Bowl; the Dallas Cowboys, who played in the 1976 Super Bowl; and finally the New Orleans Saints and Oakland Raiders.

By the time of his death in 1979, Roy took his inspirational message about the efficacy of strength training and conditioning into the public realm by establishing 38 fitness franchises, called Roy Studios. But he is most notable for his staunch opposition to muscle-binding and persistent advocacy of weight training as the best means for improving athletic performance. He eventually attained legendary status as the first strength coach in professional football.