Bill Foran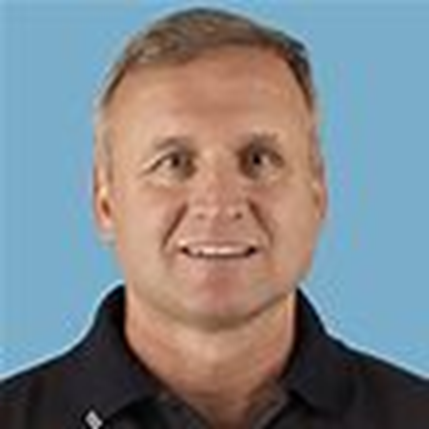 Bill Foran has had an extraordinary career as a strength and conditioning coach on the high school, collegiate, and professional levels over four decades. After gaining valuable experience and boosting the performance of athletes at Michigan State, Washington State, and Miami universities, he became the first and only strength and conditioning coach for the Miami Heat basketball program since its inception in 1981. During this unprecedented tenure, Foran has helped the Heat win three national titles and become one of the most successful teams in the National Basketball Association.

William Leo Foran was born on December 17, 1953, in Lansing, Michigan, the second child of four to Patrick and Lenore Foran. His family soon moved to the village of Elsie where Bill's father engaged in agribusiness. Bill excelled at football, basketball, and baseball and was student body president at Ovid-Elsie High School where he graduated in 1972. Though limited to a set of Sears vinyl weights in a friend's garage, he learned how weight training could enhance one's athletic performance. After earning a physical education degree from Central Michigan University in 1977, Foran returned to teach and coach football coach at Ovid-Elsie where his strength and conditioning programs transformed its teams. Then, while working on a master's degree in exercise physiology at Michigan State, he started training athletes as a graduate assistant. It enabled him to become head strength and conditioning coach at Washington State where in four seasons he helped invigorate a football team that had not made a bowl appearance since 1930. Foran's success led to a similar appointment at Miami University where he helped the Hurricanes compile a 55-5 win/loss record from 1985 to 1989 along with two national titles and a Heisman Trophy winner (Vinny Testaverde-1986). When the Heat came to town, Foran helped the fledgling club advance to three NBA championships (2006, 2012, and 2013) along with 5 conference and 12 division titles and had the opportunity to coach superstars Shaquille O'Neal and LeBron James. Among many accolades, Foran was named 2009 Co-NBA Strength Coach of the Year and 2017 NSCA Professional Strength and Conditioning Coach of the Year.

The bedrock of Coach Foran's approach to training is strength which will enable basketball players to maintain the speed, agility, balance, and power to endure their brutal 82 game schedule (not including playoffs). He stresses core exercises-squats, lunges, bridges, and other movements for developing the legs and hips. Foran employs such modern equipment as the curve treadmill, the Alter G anti-gravity machine, and the verticlimber to induce stress in these areas and to replicate, using intervals, the start/stop movement that players encounter on the court. Squats are key to the verticality expected of basketball players. All movements are short but intense and done correctly to ensure safety. No less important to Foran's regimen is recovery. Players require constant hydration, massage, and attention to diet and overall health. He monitors their weight and body fat weekly and their progress with before and after pictures. Many of Foran's ideas have been disseminated through his books, most notably Condition the NBA Way (1994), High Performance Sports Conditioning (2001), and Complete Conditioning for Basketball (2007). His greatest satisfaction comes from training world class athletes to become better. Bill Foran's coaching watchwords, a la periodization guru Alexey Medvedev is: "Strength is the mother quality of all physical qualities."