Bob Hise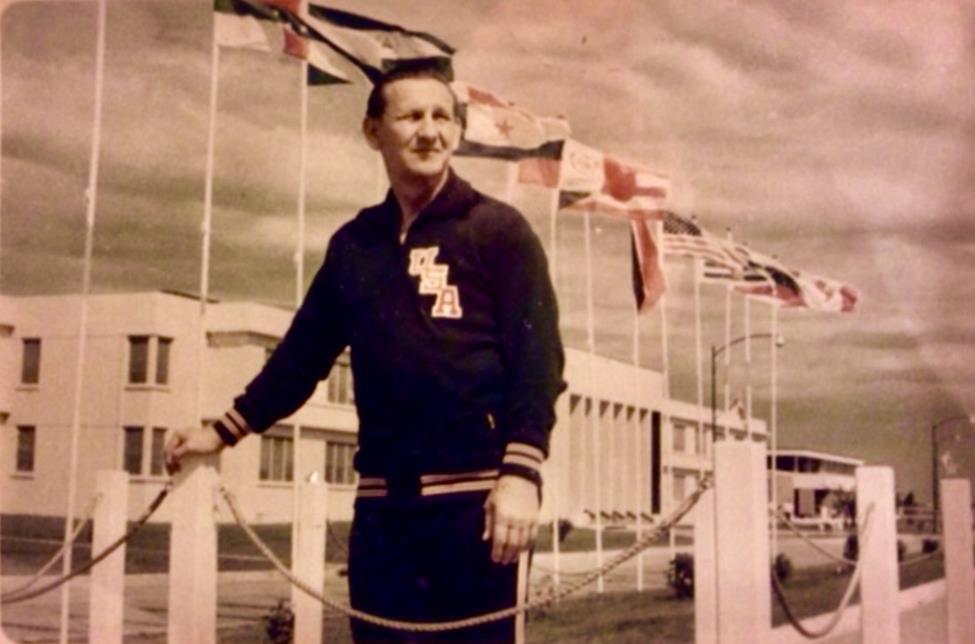 Bob Hise was a leading physical culturist who promoted Olympic weightlifting as a sport on the local, regional, national, and international levels for many decades. In addition to training thousands of young athletes, he founded his own barbell company and disseminated information through an international journal. Within American weightlifting, he mounted a west coast challenge to the powerful east coast establishment dominated by York Barbell and Bob Hoffman, eventually creating an alternative weightlifting association. Through his promotional skills and cutting-edge knowledge of strength and conditioning, he had an immense influence on the development of weightlifting in the late twentieth century.

Robert Houston Hise II, son of Robert and Nora Hise, was born on May 23, 1915, in Chattanooga, Tennessee. His father operated a neighborhood store. At age 18, Bob had a serious accident which severed the main arteries of his left leg. Upon taking up weightlifting, he became strong enough to press two 107.5-pound dumbbells for repetitions and win the state and southeastern championships as a middle and light-heavyweight. As a member of the Lookout Mountain Barbell Club, Hise promoted numerous weightlifting and physique contests and served for many years as a Southeastern AAU committeeman. In 1951, after serving in the Army Medical Corps in Southern California, he moved his family to Los Angeles where he developed physical culture acquaintances at nearby Muscle Beach in Santa Monica and employment in various foundries and heat-treating services.

Hise first established a training gym in his backyard, then carried his passion for weightlifting to the Los Angeles Downtown YMCA where he started coaching lifters, offering classes, and founding an AAU club. His coaching emphasized pulling, squatting, and solving problems through hard work. He instinctively identified weaknesses in technique. Many of his ideas on training and performance of the Olympic lifts anticipated revelations of sports scientists in the 1970s. He welcomed anyone desiring to be involved in weightlifting and had the aptitude to develop newcomers either as lifters, coaches, or administrators. During the 1960s, his lifters, including his son, Bob III, were making their mark nationally. In 1965 Hise served as meet director for the national championships in Los Angeles, the first of six nationals he would host. Then in 1967 he became coach for the American weightlifting team at the Pan American Games in Winnipeg.

His leadership profile was enhanced in 1973 with his founding of the International Olympic Lifter, an illustrated periodical that featured instructional articles, news and views by knowledgeable authors, and meet results. It coincided with his establishment of the Mavrik Barbell Company where Bob used his foundry experience to design and construct various lifting apparatus, including rubber plates. One of his clients was Al Vermeil, strength and conditioning coach of the Chicago Bulls. Eventually Hise's business, magazine, and team caused an East/West rift in American lifting by putting him in direct competition with York. When Bob overstepped IOC rules by leading a team to South Africa for a competition, he and his lifters (under York influence) were banned from official competitions. He responded in 1985 by forming an American Weightlifting Association which attracted many athletes who were disgruntled with existing leaders and policies. Although he was eventually readmitted into the United States Weightlifting Federation, Bob Hise died on June 10, 1996, barely a month before the Atlanta, Georgia Summer Olympics began, not far from his Southern birthplace.