Boyd Epley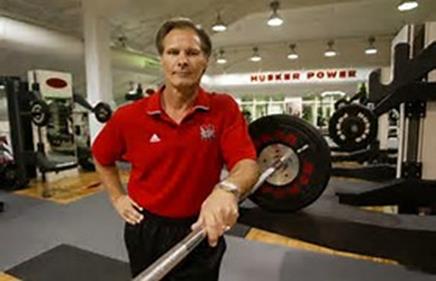 Boyd Epley is a veteran strength and conditioning coach whose name has become synonymous with the profession. His significance stems not only from his pioneering efforts to dispel the myth of muscle binding and acceptance of weight training by athletes at the University of Nebraska but as founder of the National Strength and Conditioning Association (NSCA) to provide scientific-based resources and inspiration for coaches on the collegiate and professional levels. The efficacy of his strength-building program in improving the performance of Nebraska athletes and the impact of the NSCA in creating a sense of community for coaches led to a groundswell of strength and conditioning programs throughout the nation in succeeding decades.

Boyd Dean Epley was born on June 2, 1947, in Pawnee City Nebraska, but his asthma condition forced his family to move to Phoenix, Arizona, where his father introduced him to weight training in the seventh grade. His weightlifting, bodybuilding, and powerlifting training helped Boyd to gain weight and excel as a linebacker in football. But his pole vaulting skill enabled him to win a scholarship to Phoenix College and then the University of Nebraska where he set a school record of 21 feet. When a back injury forced his retirement from vaulting, Epley retreated to the University's tiny weight room where football players sought his guidance. So impressed was assistant coach Tom Osborne with their improvement that he advised head coach Bob Devaney to enlist Boyd to set up a strength program for the entire team. Though predisposed against weight training, Devaney, whose team had lost to Oklahoma 47-0 on national television in 1968 and had a mediocre 6-4 record each of the last two seasons, was looking for a winning formula. After Epley was hired as the first full-time strength and conditioning coach for any sport in August 1969, the Huskers (with a 9-2 season) beat Oklahoma 44-14 in Norman and went on to win back-to-back national championships in 1970 and '71. Soon other universities were hiring his assistant coaches and adopting Epley's methods. His most notable innovation was a performance testing index for the vertical jump, 10-yard dash, and agility run, adjustable for size and gender and applicable to various sports. From 1969 to 2004, teams under Epley's tutelage won five national championships with 35 bowl appearances and 356 wins.

By 1978 his widely-recognized success enabled Epley to compile a National Directory of Strength Coaches and host a meeting of 75 strength coaches in Lincoln to unify, professionalize, and promote greater performance and fitness of varsity athletes. Epley became the first president and board chairman for five years of this fledgling organization which in 1981 became the National Strength and Conditioning Association. By introducing greater scientific know-how and credibility to the coaching profession over succeeding decades, its impact was revolutionary. After retiring from Nebraska in 2006, Boyd served as Director of Coaching Performance for the NSCA in Colorado Springs, and then returned to Lincoln in 2014 as Assistant Athletic Director for Strength and Conditioning.

Boyd Epley has received many awards for his coaching and organizational achievements. Most significant perhaps are Lifetime Achievement Awards bestowed on him by the NSCA (its first) in 1993 and the President's Council on Fitness, Sports, and Nutrition in 2014. No one has had greater influence on the development of strength and conditioning.