Clyde Emrich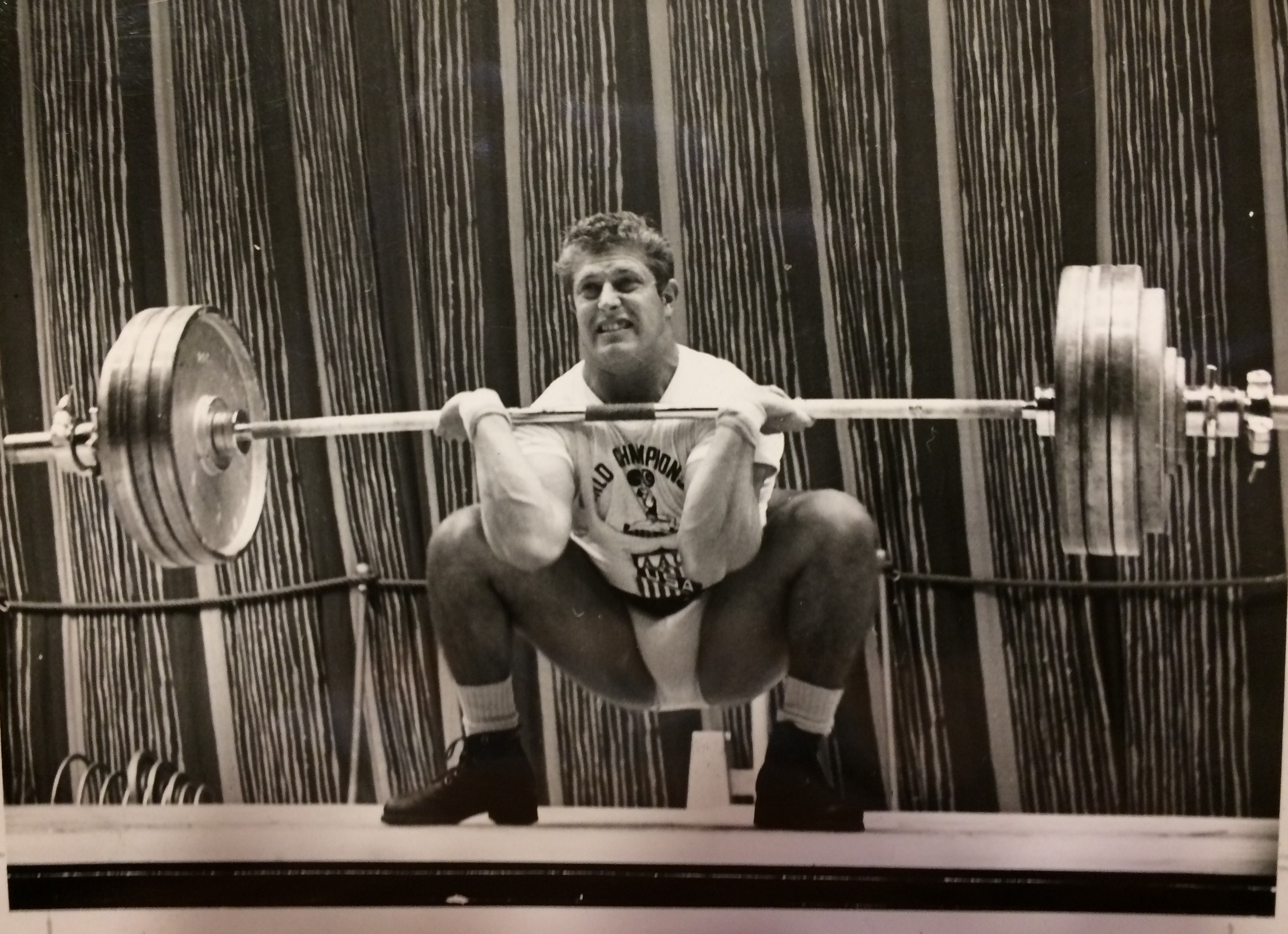 Clyde Emrich is renowned as a weightlifter who performed for over two decades on the highest levels of state, national, and international competition and served for nearly a half century as a strength coach for the NFL Chicago Bears. As an Olympic weightlifter during America's so-called Golden Age, he was national champion four times from 1952 to 1959, world championship medalist in 1954 and 1955, Pan American champion in 1959, and mid-heavyweight world record holder in 1957. Although Emrich never played or coached football, he contributed much to the Bears' training program and pioneered acceptance of weights by NFL teams.

Clyde B. Emrich was born on April 6, 1931, in Chicago where his father was a salesman for Pittsburgh Glass Company. He started weight training in 1946 at age 15, only 5' 6", 110 lbs., using mostly homemade equipment and following articles in Strength & Health magazine. Clyde soon developed proficiency in wrestling, boxing, and sprints and became Illinois state weightlifting champion in 1949. But he never had a coach, and prior to entering the 1952 Olympics, he still trained with an exercise (not an Olympic) bar in his parents' basement. Clyde's lifting career was highlighted by his runner-up placement at the 1955 world championships in Munich and his world record clean and jerk of 407.75 lbs. in April 1957 in Chicago, surpassing the previous record by nearly ten pounds. He became the sixth man in history to clean and jerk over 400 pounds, and the first to do so weighing under 200 pounds. In 1955, Clyde shared his lifting expertise with athletes in developing countries as a member of the 35,000-mile goodwill tour of the Middle East sponsored by the US State Department.

His introduction to strength coaching developed fortuitously towards the end of his competitive lifting career in 1963 when he was training at the Irving Park YMCA with lineman Stan Jones and other Bears players. Jones introduced Clyde to team owner and coach George Halas, who was curious about the new training technique, functional isometric contraction. He asked Emrich to become a consultant and set up a strength-building program. At that time their weight room consisted of an old exercise bar, assorted rusty weights, and an antiquated exercise machine. After the Bears won the NFL league championship that year, Clyde was retained for the next eight years and was then hired in 1971 as the Bears' first strength and conditioning coach, a position he retained for two decades. Mike Ditka, one of his first trainees, became one of Emrich's staunchest supporters as player and coach. Other legendary figures include Dick Butkus and Walter Payton. Clyde's approach to coaching was three dimensional-strength development, individual programs, and conditioning and rehabilitation. Foremost was his philosophy: "Strength is not a substitute for skill. It enhances skill." In 1991 Clyde moved into administration where even at age 85, he continues to work as well as coach. In 2008 the Bears franchise recognized its longest tenured employee by naming the weight room after him.

Other accolades include his induction into the USA Weightlifting Hall of Fame, the Collegiate Strength and Conditioning Coaches association Legends in the Field, and the Chicagoland Sports Hall of Fame. Clyde Emrich was a highly-esteemed American weightlifter who greatly influenced the adoption of weight training in professional football and the development of strength coaching as a profession.