Dana LeDuc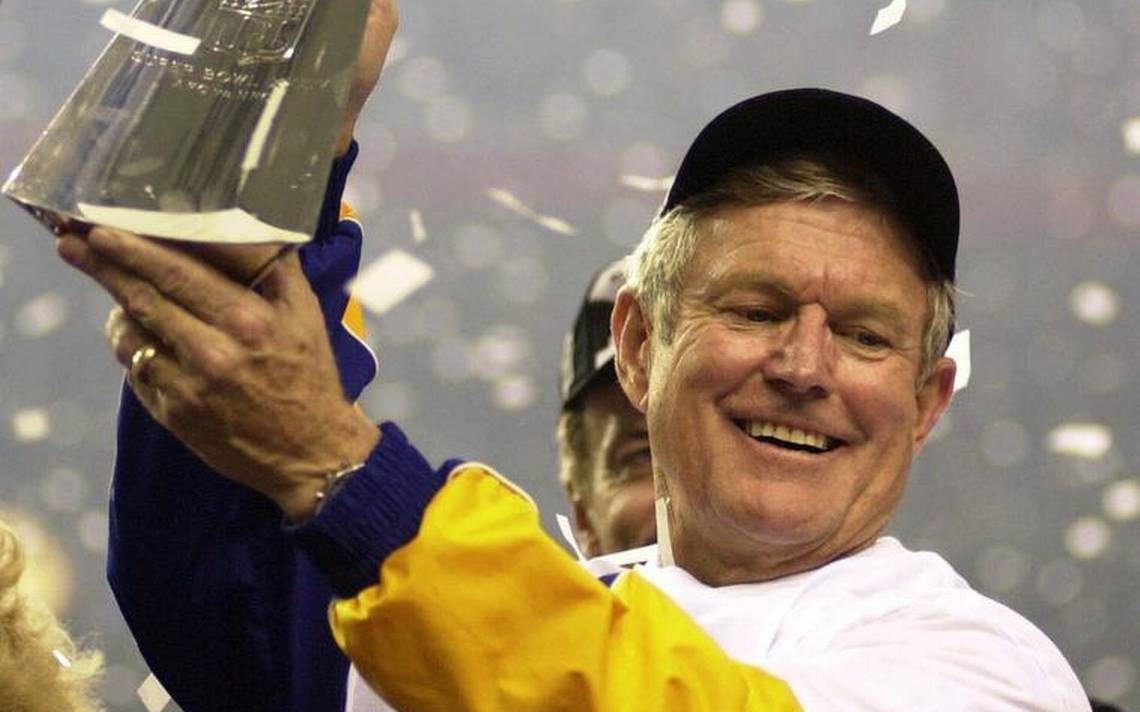 Dana LeDuc has had an illustrious strength and conditioning coaching career on the collegiate and professional levels. After an outstanding shot-putting record at the University of Texas, he became a pioneer in promoting strength and flexibility exercises to enhance speed and minimize joint injuries in competition. He left a lasting mark not only through his overall win-loss record with four high profile programs but also through his charitable contributions to the development of youth athletics in his home state of Washington.

Dana Louis LeDuc was born on March 22, 1953, in Tacoma, Washington, the fifth of six children of Louis and Vivian LeDuc. At Washington High School in Parkland, Dana played football and baseball but was especially proficient in throwing the shot (64') and discus (173') by his senior year. Upon graduating in 1971, he accepted a scholarship to the University of Kansas where he became a convert to weight training. Endowed with well-developed legs, LeDuc eventually squatted 500-pounds and learned that explosive lower body strength was the key to increasing shot-putting distance. At the University of Texas, where he earned a degree in education/history in 1977, Dana set a school record at 67¼ feet and helped the Longhorns capture the Southwest Conference track and field championships for three successive seasons. As a senior in 1976 he won the national collegiate championship and placed fifth at the Olympic trials.

Disabled by an elbow injury, Dana was hired as an assistant to kinesiologist/coach Charlie Craven to infuse a greater amount of strength into programs for Texas athletes. Over the next fourteen years, as the University's first titled strength coach, LeDuc instituted a comprehensive training protocol for football and other sports that stressed utilization of weights and especially Olympic (snatch and clean and jerk) movements to develop explosiveness. Unlike Texas Professor Karl Klein, LeDuc contended that weight training helped strengthen and stabilize knee joints. He also believed in off-season conditioning based on quick bursts of speed over short distances followed by a transition to power and sport specific movements applicable to on-field performance. These principles were reinforced by his participation in the World University Games (1973) and studies at the Institute of Sports and Physical Education (1987), both in Moscow, Russia. LeDuc also introduced state-of-the-art equipment to the redesigned Neuhaus-Royal Athletic Facility and individualized computer programs for each athlete.

By the time he left Texas in 1992, LeDuc's teams compiled a 123-62-2 regular season win-loss record with 11 bowl appearances. For two years at the University of Miami his teams had a 19-3 record. After mediocre (12-20) seasons with the NFL Seattle Seahawks in 1993-94, LeDuc enjoyed spectacular success as strength and conditioning coach with the St. Louis Rams from 1999 to 2007 where he helped guide the team to victory over the Tennessee Titans in Super Bowl XXXIV under coach Dick Vermeil, runner-up in Super Bowl XXXVI, and numerous divisional playoff appearances. Many of the coaching skills he learned at Texas were imparted to these teams.

Upon retirement in 2008, Dana LeDuc has continued to apply his expertise to youth athletics in Grays Harbor County, Washington, where he purchased a vacation home. He has not only helped coaches at Hoquiam High School, but from 2011 to 2018 LeDuc has conducted free football camps, assisted by fifteen Super Bowl ring holders, which have raised about $200,000 for local youth development programs.