Dave Van Halanger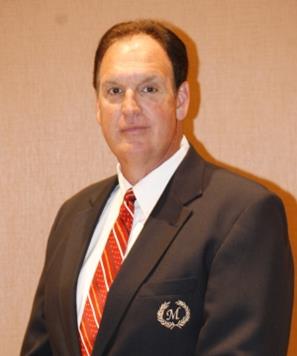 Dave Van Halanger has been an outstanding strength and conditioning coach for several high-profile university football programs. Over four decades he coached 40 first-round National Football League draft picks and helped his teams achieve 30 consecutive bowl appearances, over 300 wins, and 18 top-ten season finishes. Van Halanger is known for producing high performance athletes by combining modern tools and training techniques with an emphasis on mental preparedness, passion for excellence, and a strong commitment to Christian values.

David John Van Halanger was born on October 15, 1953, in Turtle Creek, Pennsylvania, the second of three children to Richard and Eleanor Van Halanger. His father was an industrial engineer for Westinghouse Corporation. Dave started weight training as a high school junior and graduated from Greenbrier Prep School in Lewisburg, West Virginia, where he competed in football, track and field, and basketball. It was his size, at 6' 6" and 250 pounds, and quick movements in basketball that were most instrumental in his recruitment to play football at West Virginia University. Under legendary coach Bobby Bowden, Van Halanger played offensive tackle for four years, earning All-East honors for two years, honorable mention All-American as a senior, and serving as co-captain of the 1975 Mountaineer Peach Bowl team. After his professional career with the Atlanta Falcons was cut short by injury in 1976, he returned to his alma mater as a graduate assistant and junior varsity coach, and then became its first full-time strength coach. With responsibility for all sports and no informational backlog, Van Halanger had to create his own programs, but he had a firm coaching foundation from his earlier playing experience under Bowden who conveyed lessons about leadership and life. In 1983 he joined Bowden at Florida State University where he helped the Seminoles claim nine consecutive Atlantic Coast Conference championships (1992-2000), two national titles (1993 and 1999) and two Heisman trophy winners-Charlie Ward (1993) and Chris Weinke (2000). In 2001 Van Halanger became head strength and conditioning coach for football under Mark Richt at the University of Georgia, and then served as Director of Player Welfare from 2011 to 2015. His teams at Georgia won 106 games, earned two Southeastern Conference championships (2002 and 2005), nine bowl victories, and six top ten finishes in final national polls.

Much of Van Halanger's success as a coach stems from his ability to instill in his players a passion for greatness. It is achieved first by training highly recruited athletes in exercises that will help them on the field. Power cleans, squats, and other lower body movements are critical to developing basic strength, while plyometric exercises and sand pit jumping provide explosiveness and speed. But Van Halanger regards the mind as the most important muscle in the body. "What the mind can conceive, the body can achieve," he is fond of saying. Players must visualize greatness in order to achieve it. While head coaches provide direction, it is the role of the strength and conditioning coach, he believes, to provide a winning demeanor.

Dave Van Halanger has received many honors. In 1993, NFL coaches named him Strength Coach of the Year, and he was one of three strength coaches featured in the July 1998 issue of Sports Illustrated. In 2018 he has assumed responsibility for the Fellowship of Christian Athletes program at Gateway Church in Dallas, Texas.