Don Chu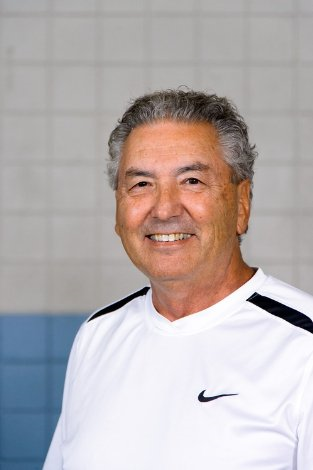 Unlike most CSCCa hall of fame honorees, Dr. Don Chu has not served as a strength and conditioning coach for any major college or professional teams, but he has consulted with elite athletes on every level of conditioning. Known as the "Father of Plyometrics," he has popularized explosive movements as an essential component of training protocols. Chu's consultations have been reinforced by numerous publications and public lectures. After a successful university teaching and coaching career, he has directed several noteworthy clinical programs devoted to physical therapy, athletic and fitness training, and rehabilitation.

Donald Allen Chu was born on September 22, 1940, in Oakland, California, the elder son of Kenneth and Colleen Chu. From 7th to 12th grades, he played football and basketball and ran track at Edison High School in Fresno where he graduated in 1958. As a freshman Don played basketball at Fresno State College (now University). Then, after serving several years in the military, he played football for three years at Fresno Community College and California State University, Hayward, where he received bachelor's and master's degrees in physical education in 1967 and 1970. Early Fresno and Hayward mentors included Darryl Rogers and Bill Vandenburg. At Fresno, Chu became interested in weight training which later expanded into strength and conditioning as he started teaching and coaching at Hayward and reading the Soviet Sports Review, edited by Michael Yessis, an early advocate of explosive plyometrics. In 1974 Don earned a Ph.D. in physical education/physical therapy from Stanford University.

From 1969 to 1992, Dr. Chu served as a kinesiology professor and coach at Cal State, Hayward. His enrollment in a certification program at Stanford in 1969 aroused his interest in the relatively new field of physical therapy which he hoped would maximize his coaching efforts. Chu reasoned that rehabbing the body was critical to optimal athletic performance. In the 1970s, after opening the Cal State weight room to high school athletes, he realized there was a large market for such treatments. In 1977, Dr. Chu opened the Ather Sports Injury Clinic in Castro Valley, the first of its kind. After two decades of successful operation, he sold the business to Novacare in 1996, and then opened Athercare Fitness and Rehabilitation Center in Dublin, California, in 2004. Understanding the compatibility of coaching and sports medicine, his goal has been to return athletes in better shape than before their injuries.

As a coach for many sports, Chu's greatest success stemmed from training high jumpers, including 45 All-Americans and 17 national champions. He is most proud of his role as assistant coach for Cal State's national champion team at the 1977 NCAA (division II) track and field championships in Fargo, North Dakota, where his charges claimed two firsts and a second place in the high, triple, and long jump events. Chu has also shared his expertise in therapy programs at Ohlone College, Cal State Fullerton, and Stanford University and through consulting with elite athletes on all strength and conditioning levels-including participants in five summer Olympics and professional players in the NFL, NBA, MLB and USTA. In addition to several hundred speaking engagements worldwide, mainly on plyometrics, he has published several hundred articles and authored Power Tennis Training (1994); Explosive Power & Strength (1996); Jumping into Plyometrics (2011), Plyometrics (2013), all with Human Kinetics. He is also a past president of the NSCA.