Dr. Chuck Stiggins
Executive Director and Member of the
Board of Directors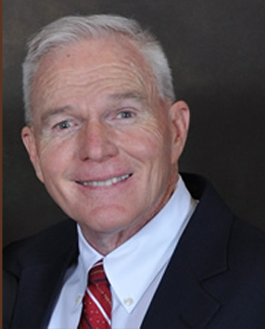 Chuck Stiggins is unique as a strength and conditioning coach for having devoted his talents and love of sports to promoting the profession. In almost 30 years of experience at Brigham Young University, he developed the kinds of expertise and acquaintances throughout the nation that led to the founding of the Collegiate Strength and Conditioning Coaches association (CSCCa) in 2000 to promote unity, respect, and professional development amongst fellow coaches. With Stiggins as executive director, the organization has grown to over 2,100 active members and assumed a major role in certifying coaches, promoting player wellness, and recognizing achievements of outstanding members.

Charles F. Stiggins was born on September 3, 1953, in Tampa, Florida, the second of three children to Frank and Juanita Stiggins. He displayed an early athletic ability by winning the Florida state judo championship and frequently earning All-European and All-Conference honors in football, wrestling, track and field, and baseball when his father, an Air Force officer, moved the family to The Netherlands. Concurrently his exposure to weight-training, powerlifting, and Olympic-style weight lifting at the NATO military installation resulted in significant improvements in all four sports. After graduating from high school in 1971, Chuck played football at Ricks College (Idaho) and Southern Utah University while competing in powerlifting as a light and middle heavyweight. While pursuing a master's degree in Exercise Science at Brigham Young University, he served as a graduate assistant overseeing the strength and conditioning for the football program. So impressed was Coach Lavell Edwards with his athletes' improvement in strength, power, and speed, as well as reduction in the number of injuries, that Stiggins became BYU's first full-time strength and conditioning coach in 1978, a position he held for almost a quarter of a century. These were golden years for BYU football when the Cougars played in 21 major bowl games, won 17 conference championships, and became national champions in 1984 with hundreds of All-Conference, All-American, and NFL draftees. Stiggins' directing the strength and conditioning program for 21 sports with over 600 athletes helped BYU claim the Conference's Supremacy Trophy annually and for Ty Detmer to win the Heisman Trophy (1990) and Jason Buck (1986) and Mohammed Elewonibi (1989) to capture the Outland Trophy. Stiggins capped his training hall experience with a Doctorate degree from BYU, a five-year professorial appointment in the Department of Exercise Science, and numerous publications, including a book entitled Total Conditioning—The BYU Football Way (1985).

By his retirement in 2001, Stiggins' coaching reputation and association with other leading strength and conditioning practitioners had consummated in a Las Vegas meeting in May 2000 to fulfill his vision of a professional organization that would draw various strands of coaching initiatives into a functional whole. It led to the Collegiate Strength and Conditioning Coaches association, a professional organization with an educational mission. A board of ten leading coaches met in Park City, Utah, in July and chose Stiggins as first president and executive director. With assistance from his wife, Becky, and others, Chuck's efforts to standardize protocol, raise expectations for aspiring strength and conditioning coaches, and create awareness of health and safety issues have gained widespread respect from the athletic community.

Chuck Stiggins has received many awards, including the title of Master of Strength and Conditioning Coach by the CSCCa (2001) and the President's Award by the Professional Football Strength and Conditioning Coaches Society (2003). He was also recognized in 2009 as a Legend in the Field of Strength and Conditioning. But the strength and conditioning organization that evolved from his personal athletic and coaching experience signifies his most lasting achievement.