Dr. Chuck Stiggins
Executive Director and Member of the
Board of Directors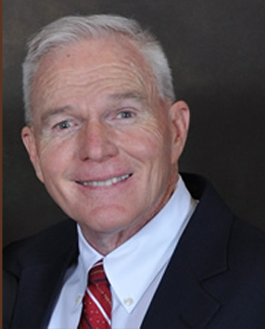 Dr. Chuck Stiggins, a former college football & track athlete and competitive weightlifter, currently serves as the Executive Director of the Collegiate Strength and Conditioning Coaches association (CSCCa), a nationally recognized professional, educational organization established specifically for strength and conditioning coaches on the collegiate and professional levels. In addition to serving as the Executive Director of the CSCCa, Chuck was also the organization's first President. He currently serves as a member of the association's Certification Executive Board, which is responsible for developing the written portion (scientific/practical) of the examination, and is a member of the association's Master Strength and Conditioning Coach's Certification Executive Board of Directors. The Board is responsible for developing the practical portion of the certification examination, which includes an actual demonstration of skills and techniques, as well as an oral review of all candidates. Dr. Stiggins currently serves on the Board of Trustees for The Huntsman World Senior Games, as well. In addition to his duties as a board member, he was responsible for overseeing the Health Screenings for all participants in the Games from 2002-2005.

Dr. Stiggins has received significant recognition for his accomplishments in the fields of strength and conditioning and health, fitness, and wellness. Dr. Stiggins has earned the coveted title of Master Strength and Conditioning Coach (MSCC) – the highest honor that can be achieved as a Strength and Conditioning Coach. It represents professionalism, knowledge, experience, expertise, as well as longevity in the field. Coach Stiggins is certified (Strength and Conditioning Coach Certified – SCCC) through the Collegiate Strength and Conditioning Coaches association (CSCCa). The SCCC is undoubtedly the most comprehensive certification of its kind. In 2003, he was inducted into the USA Strength and Conditioning Coaches Hall of Fame. He currently serves as the organization's Executive Director and as a Board Member. That same year he was also selected by the Professional Football Strength and Conditioning Coaches Society to receive the prestigious 2003 President's Award, recognizing individuals who have made major contributions to the profession of sports strength and conditioning.

In addition to Chuck's contributions on the national and international levels, he provided 28 years of dedicated service to Brigham Young University. He served, first, as the Head strength and Conditioning Coach for the BYU Athletic Department, followed by a five-year appointment to the Department of Exercise Science as a university professor.

During the time he served as the University's head strength and conditioning coach, all 21 of the BYU Men's and Women's Intercollegiate Athletic Teams experienced phenomenal success and won numerous Conference Championships. The BYU Football Program participated in 21 major bowl games and won 17 Conference Championships – 10 of them consecutively. The football and golf teams both won National Championships. Many of the athletic teams consistently dominated their Conference and were nationally ranked almost every year. The University's intercollegiate athletic teams combined won the Conference's Supremacy Trophy each year – an award presented to the university whose athletic teams won more Conference Championships than any of the other universities in the Conference that year.

The success of the BYU Athletic Department during this time resulted in two Outland Trophy Winners, a Heisman Trophy Winner, as well as literally hundreds of All-Conference and All-American athletes. After finishing their careers at BYU, many of these athletes went on to compete on the professional level in a variety of sports. Coach Stiggins' strength and conditioning program undoubtedly played a major role in helping these athletes reach their full athletic potential.

Chuck has devised a comprehensive, computerized strength training program which eliminates the guesswork from strength training by providing sets, repetitions, poundage, intensity, and recovery periods for each individual. The Program is individualized by sport/group and then tailored to meet the needs of each individual. The program is also designed to be used by physical education classes, health clubs, wellness and fitness centers, sports medicine clinics, as well as by the general population (ages 14 and older). It is currently being utilized nationwide.

Dr. Stiggins has well over 140 publications, including a book on conditioning athletes. He has spoken at numerous functions across the country and has done consulting for high school, collegiate, and professional athletic teams as well as for a variety of health clubs, fitness/wellness centers, and sports medicine clinics. Chuck has earned national recognition as a prominent speaker, consultant, software developer, and author, and is considered to be one of the leading authorities in his field.