E.J. "Doc" Kreis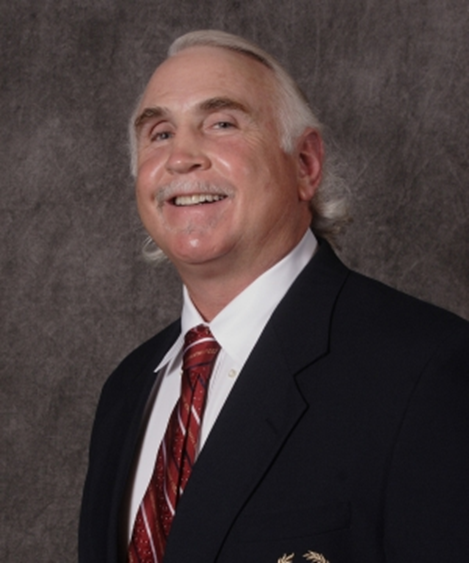 E. J. "Doc" Kreis is a legendary figure in strength and conditioning, having coached at numerous NCAA Division I universities and developed innovative training techniques to improve the strength, speed, and endurance of athletes in all sports. He also inspired other coaches and players by his philosophy and publications and provided a solid framework for the burgeoning profession. From 2000 to 2009 Kreis served as an inaugural member of the Collegiate Strength and Conditioning Coaches association (CSCCa) Board of Directors, then as a special adviser to help oversee the organization's functions.

Earl Joseph (Doc) Kreis III was born on October 4, 1952, in Montgomery, Alabama, the oldest of four children to Earl Joseph II and Frances Kreis. A talented athlete, he excelled in baseball, football, and basketball, and during his senior year at Mountain Brook High School placed second in the state decathlon championship. His athleticism and increasing strength were augmented by training with weights that his father bought for him and his brothers while he attended middle school. After graduating from high school in 1970, Kreis briefly attended Ole' Miss, and then served a stint in the US Army. Upon discharge, he played linebacker and competed in powerlifting championships at Clemson University where he earned a degree in 1976 in therapeutic recreation. His strength and conditioning coaching career began at Georgia Southern University in 1978, followed by appointments at Vanderbilt University (1980-85) and Middle Tennessee State University (1985-92) where he was named National Collegiate Strength Coach of the Year for 1991-92 by the Professional Football Strength and Conditioning Coaches Society. He also earned a master's and doctor of arts degree in physical education at Middle Tennessee, hence the moniker "Doc." At the University of Colorado (1993-2002), he was again honored as national strength coach of the year for 1994-95 and was selected as the first recipient of the prestigious Stan Jones Award by the International Sports Science Association. To supplement his knowledge of strength and conditioning, Doc has visited numerous European training centers where he received diplomas from the Lenin Institute for Physical Culture (Russia), the German Institute of Physical Culture, and the Institute of Physical Culture (Bulgaria). He has also authored several books, most notably Speed-Strength Training for Football (1992), and Speed-Strength Training (1995). He also made a 30-minute television infomercial with "Body by Jake."

The hallmark of Kreis' message is strength and speed. Conditioning was critical, and intensity was essential where football players must sustain their efforts. He famously stated: "We train for five quarters of play, not four. Our attitude is conditioning, first and foremost." He encouraged his charges to run faster, jump higher, and lift heavier weights, but it was important to put all those factors together at the same time and place where it makes a difference between gold, silver, and bronze. A plan for success must be put into place along with the confidence to carry it out. Finally, there must be a mutual bond of trust between coach and players and a common goal of becoming the strongest, fastest, and best team in the world.

E. J. Kreis completed his coaching career at UCLA where he employed Coach John Wooden's "Pyramid of Success" in a 15,000 square-foot training facility from 2002 to 2008. He then helped Dr. Joseph Horrigan rehab patients at the Soft Tissue Center in Los Angeles until retiring in 2016 and moving to Birmingham, Alabama.