Gayle Hatch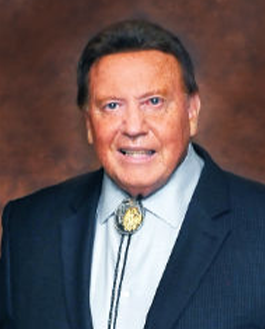 Gayle Hatch was a champion athlete in high school and college who excelled in multiple sports, especially basketball, and set numerous school and Louisiana state records. Under the tutelage of the legendary Alvin Roy, he learned the fundamentals of strength training and employed them to develop competitive weightlifters, coaches, and athletes in other sports at the Spectrum Fitness Center in Baton Rouge. His hands-on, no-nonsense style of coaching, as well as his firm stance against performance enhancing drugs, gained national recognition, and in 2004 he was named head coach for the USA men's weightlifting team that competed in the Athens Olympics.

Gayle Hatch was born on May 7, 1939, in Muskogee, Oklahoma, where his father, a Delaware Indian, was a rancher, and his mother, of Irish descent, was a teacher. At 6' 6", naturally athletic, and possessing a strong work ethic, Gayle became proficient in football, basketball, and track and field. His role model was the immortal Jim Thorpe. At age 15, he purchased a set of weights that enabled him to gain the strength and weight needed to become a star athlete. In basketball, Hatch set records for shooting and rebounding at Catholic High School in Baton Rouge and Northwestern State University in Natchitoches that stood for decades. After a brief professional stint with the American Basketball League, he returned home to embark on a successful real estate career. It allowed Gayle to pursue his real passion, strength and conditioning, as well as coaching competitive weightlifters. He was inspired by Alvin Roy who convinced him of the efficacy of strength training and the fallacy of muscle-binding. Although Hatch became general manager and strength coach at Roy's gym, he declined the opportunity to purchase it, preferring to coach independently, not run a business.

At Spectrum Fitness Center, he implemented the Hatch System which emphasizes the importance of explosive training. His high-volume program challenges Olympic lifters to perform heavy doubles and triples, as well as singles, in the snatch and the clean and jerk. For general trainees, it includes bench presses, squats, pulls, and deadlifts for five sets of five repetitions, three times a week. Typically, Hatch's program serves 250 to 300 athletes for which there is no charge beyond club membership. But he requires total dedication and 100% effort in return for the close supervision he provides. The Spectrum features 20 lifting platforms where Hatch, assisted by interns from Louisiana State University, moves around providing advice and encouragement. His elite athletes have competed in three Olympics and twelve world championships and have won dozens of national titles. Hatch was also an outspoken proponent of the out-of-competition random drug-testing that was instituted by USA Weightlifting. His strength and conditioning career was highlighted by coaching the American men's team at the 2004 Athens Olympics and the 2009 world championships in Seoul, Korea.

For decades Gayle Hatch has received many forms of recognition for his services to strength training. They include induction into the USA Weightlifting Hall of Fame, the Louisiana Sports Hall of Fame, and the Olde Time Strongmen Association Hall of Fame. Hatch also received the Alvin Roy Career Achievement Award from the NSCA and the President's Award from the Professional Football Strength and Conditioning Coaches Society. In addition, the Collegiate Strength & Conditioning Coaches association (CSCCa) has recognized Coach Hatch as a Legend in the Field of Strength & Conditioning. Perhaps most meaningful, in the footsteps of his hero Jim Thorpe, was his 2004 induction into the American Indian Hall of Fame.