Istvan Javorek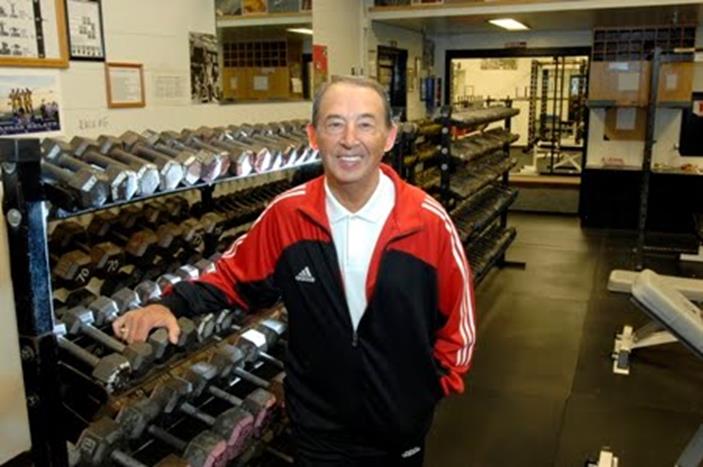 Istvan Javorek is an internationally renowned coach who has trained many world-class athletes in Olympic weightlifting, strength and conditioning. With an emphasis on overall fitness, he has promoted variable routines, utilizing dumbbells, barbells, plyometrics, and abdominal exercises in multiple sports to activate both neuro and osteo-muscular systems while avoiding monotony and burn-out. Javorek's methods have produced Olympic champions in Romania and the United States and enabled others to join the professional ranks. His numerous publications, pitched on a practical level, have helped countless athletes achieve greater proficiency in their respective sports. He is considered the founding father of "complex exercises."

Istvan "Steve" Javorek was born on January 6, 1943, in Székelyhíd, Hungary (now Sacueni, Romania), into a well-to-do family whose property was confiscated by the Communist regime when he was six, and his grandparents were sentenced to labor camps. As a proletarian, young Istvan excelled at the violin in school, but he was skinny and weak at 99 pounds and never played sports. One day on returning from violin practice he was accosted by some weightlifters who mocked his scrawny condition, thereby convincing him to become strong and athletic. Istvan joined a weightlifting club, and in three years gained 45 pounds, made the national team, and surpassed his childhood rivals. After receiving a diploma in physical education in 1964 from the Pedagogical Institute of Physical Education and Sport in Cluj, he coached nearly two decades at the Clujana Athletic Club which eventually produced 60% of Romania's national champions. While he attained first class coaching level, Istvan trained 1984 Olympic medalists Dragomir Cioroslan and Istvan Tasnadi, and developed his Complex #1 and Complex #2 programs which utilized more efficient exercises in multiple ways to eliminate monotony.

In 1982 Istvan defected to the United States and became strength and conditioning assistant coach at Texas A&M University. He assisted such world class athletes as sprinter Floyd Heard, distance runner Arturo Barrios, javelin thrower Juan de la Garza, long jumper Ian James, triple jumper Francisco Olivares, and Randy Barnes who won silver and gold medals in the shot at the 1988 and 1996 Olympics respectively. In 1987, he became head strength and conditioning coach for two decades at Johnson Community College in Kansas where his trainees took part in five national championships, won 78 Region VI titles and 119 conference championships. Javorek's publications are as wide-ranging as his teaching, featuring articles on weightlifting, volleyball, basketball, soccer, cycling, and even bodybuilding, mainly in the Strength and Conditioning (NSCA) Journal and Muscle & Fitness. His 2004 book, Javorek "Complex" Conditioning is a "how-to" primer designed to develop overall athletic ability, regardless of sport. It advocates variation in exercise design, incorporating not only weights but such free-body exercises as dips, pull-ups, box jumps, and lunges. Dumbbell training receives special emphasis, offering more exercise possibilities, larger range of motion, and greater safety and balance than barbells. Some high school and college strength and conditioning coaches even call him "The Dumbbell King."

For his expertise, Istvan Javorek earned the respect and friendship of such notables as Jackie Sherrill (Texas A&M), Al Vermeil (Chicago Bulls), and Béla Károlyi, famed coach of Romanian and American Olympic gymnastic teams. He was also named Coach Emeritus, Romania's highest coaching honor in 1992, and upon retirement in 2011 was awarded the title of Professor Emeritus of Fitness at Johnson Community College.