Jeff Connors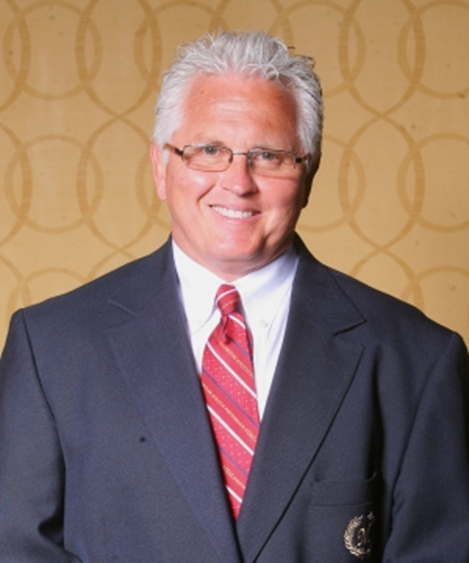 Jeff Connors has been a mainstay in the strength and conditioning profession since 1987. In addition to his experience as an accomplished athlete in several sports, he has coached a variety of athletes on multiple levels. Connors figured prominently in elevating the athletic program at East Carolina University to a national power. His emphasis on the mental and emotional side of coaching to complement the rigorous physical routines he prescribes has served as a model for other strength and conditioning practitioners. William Jeffrey Connors was born on June 12, 1956, in Brownsville, Pennsylvania, the only child of William and Pearl Connors. In the ninth grade he was introduced to free weights and Nautilus training by Tom Bowman, a former West Virginia University lineman. At Bethlehem-Center High School, where he graduated in 1975, Connors competed in wrestling and track and was senior captain for the football team where he played quarterback. From 1976 to 1980 Connors was starting cornerback for the Salem College Tigers. With a degree in physical education and criminal justice, he briefly served as a police officer in Palm Beach County, Florida, and then worked his way up the strength coaching ladder, from the Tennessee Military Institute in Sweetwater to The Benjamin School in North Palm Beach and Bucknell University in Lewisburg, Pennsylvania. Concurrently Connors became a champion powerlifter, registering over a 1,600-pound three-lift total as a light-heavyweight. These experiences set the stage for his preparation of elite athletes in two major programs over three decades. Connors helped the East Carolina University Pirates win bids to eight post-season bowls, produce sixteen NFL draft picks, and attain national rankings. At the University of North Carolina (2001-11), 73 of 77 football strength and conditioning records were surpassed, and the women's basketball team reached the NCAA Final Four twice. Upon returning to East Carolina, he has helped rebuild the Pirates' athletic program.

Connors's training protocol emphasizes the development of speed and power through utilization of multi-joint, free-weight exercises. It stresses technique and agility prior to using heavy weights. Strength-building is fundamental. The other aspect to player preparation is anaerobic conditioning to ensure that players maintain a kick off level of speed and strength throughout the game. The most intense conditioning occurs during the spring and summer where workouts typically end with "stadiums" where players piggyback partners to the top of the stadium. Such drills complement physical development with mental toughness, enabling athletes to experience challenges exceeding those encountered in competition.

Much of Connors' proactive approach to strength and conditioning has been shared through numerous speeches, clinics, and articles as well as a book entitled Strength Coach, A Call to Serve (2013). Jeff Connors is unique for having served exclusively in head strength and conditioning coaching positions throughout his career.