Jeff Madden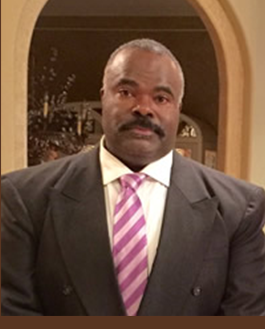 Jeff "Mad Dog" Madden has been one of the most heralded coaches in the strength and conditioning profession for several decades at numerous major university athletic programs. His focus on football resulted from his outstanding playing career on the high school, collegiate, and professional levels. As a coach, he helped train over 300 National Football League players (including 34 first-round draft picks) and 50 Olympians at Rice, Colorado, North Carolina, and Texas universities. Two of the 30,000 athletes he has trained won Heisman trophies, four of his teams appeared in national championships, and two of them claimed victory.

Jeff Lamar Madden was born on June 12, 1962, in Cleveland, Ohio, the son of Wayne and Beverly Sutherland Madden. His father, a Marine Corps drill sergeant, had Jeff perform countless pushups, pullups, and sit-ups. These conditioning exercises were supplemented by strength gains from the Joe Weider barbells he lifted in his basement. This fitness training enabled Madden to achieve All-American status at St. Joseph's High School (where he was nick-named Mad Dog) and become a standout as defensive tackle at Vanderbilt University where he earned a sociology degree in 1983. He then became strength and conditioning coach as a graduate assistant for football at the University of Cincinnati under Watson Brown. After playing football for the Memphis Showboats of the United States Football League, Jeff followed Brown to Rice University (1984-88), then moved on to the University of Colorado (1989-92) where he coordinated all fifteen Buffaloes' intercollegiate sports, coached Heisman Trophy winner Rashaan Saalam, and helped the football team win three Big Eight championships and the 1990 national championship. At North Carolina (1993-98) under Mack Brown, Watson's younger brother, Madden coached 28 varsity sports with responsibility for 750 student-athletes. Following Mac Brown to the University of Texas in 1998, he helped guide the Longhorns football program to a 158-48 record over 16 seasons. His teams played in 14 bowl games, won the 2005 national championship, and produced Heisman trophy winner Ricky Williams in 1998 and runners-up Vince Young in 2005 and Colt McCoy in 2008. As overseer of 14 full-time and 10 part-time strength and conditioning coaches, he had no less an impact on other intercollegiate sports. During his tenure, Texas athletes won fourteen national titles in football, track and field, baseball, swimming, and golf.

Madden's style of coaching emphasizes speed and explosiveness rather than brute strength, Olympic rather than powerlifting concepts. Power cleans, split jerks, and snatches are essential components of his program. To imitate the high-powered fast-pace of contemporary football, he incorporates weight vests, pulling parachutes, pulling/pushing sleds, hills, bungee cords, sand pits, and over-speed downhill running. Madden also focuses on mental strength, matching his gruesome physical regimen with mental toughness. Stimulation of the central nervous system by a variety of challenges is essential to progress. It is important to create excitement and incorporate "sudden change" into any program. Initially his athletes are subjected to aerobic training, then high-intensity movements, game simulation, bursts of speed, and explosiveness.

Among his many honors, Jeff Madden was named 2004 National Collegiate Strength and Conditioning Coach of the Year by the Professional Football Strength and Conditioning Coaches Society and the 2005 College Strength and Conditioning Coach of the Year by Samson Equipment. He was also designated a Master Strength and Conditioning Coach (MSCC) in 2001 and served seven years as president of the Collegiate Strength & Conditioning Coaches association (CSCCa).