Jerry Attaway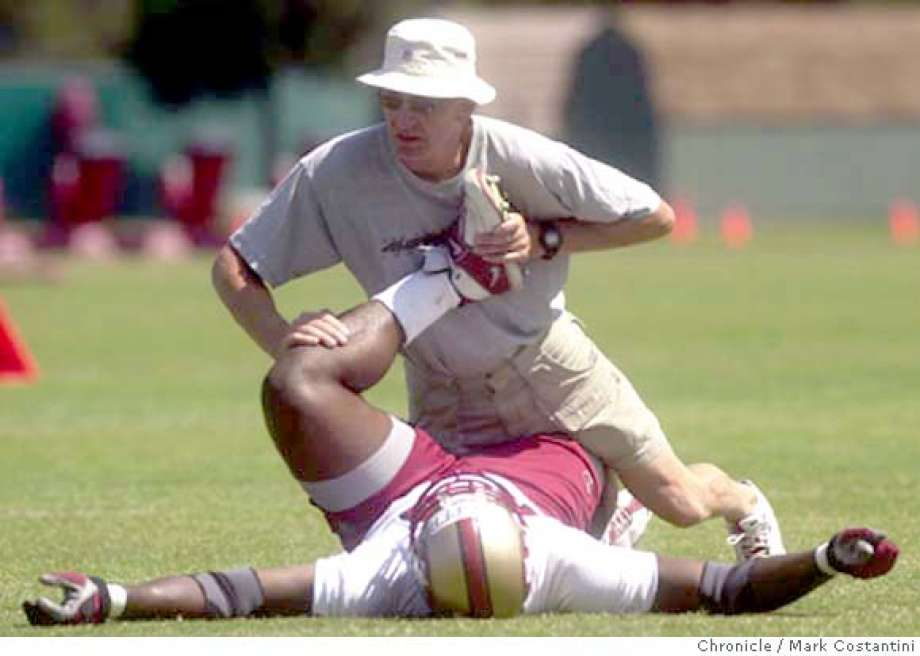 Jerry Attaway has had an outstanding career as an athlete and as a football and strength and conditioning coach on the collegiate and professional levels for over three decades. His versatile approach to training assisted two storied football programs reach their maximum potential at the height of their national renown. He also helped define the place of strength and conditioning in the overall development of an athlete.

Jerry Robert Attaway was born on January 3, 1946, in Susanville, California, the third of four children to Robert and Harriet Attaway. His introduction to weight training occurred while playing football at Yuba Junior College. He then attended University of California, Davis, but his playing days were cut short when he experienced cardiac arrest in a game against Chico State College (now University) in 1967. Upon recovery, Attaway returned to Davis coaching freshman defensive backs 1970 to 1972 while pursuing a biology and physical education degree at California State University, Sacramento, which he completed in 1974. The next three years he coached defensive backs and completed a masters degree at the College of Idaho. He then served as football coach for two years under Bruce Snyder at Utah State University, coaching outside linebackers and partnering with Rod Marinelli to develop its strength and conditioning program. Attaway then hit his stride at the University of Southern California under John Robinson. During five football seasons he assisted with the offensive line and served as Coordinator of Physical Development. Trojan teams compiled a remarkable 48-9-1 win-loss-tie record during this period. It led to an equally remarkable record of 236-130-1 (64.4%) with the San Francisco 49ers, featuring Super Bowl wins in 1984, 1988, 1989, and 1994 with head coaches Bill Walsh and George Seifert; quarterbacks Joe Montana and Steve Young; and wide receivers Dwight Clark and Jerry Rice.

Attaway's coaching approach is best described as eclectic, incorporating effective exercises developed since the 1960s for individual athletes and teams. He believes there is no magic system that can be universally applied. His protocol utilizes both free weights and machines, powerlifting as well as Olympic movements, power cleans, squats, jerks, lunges, sprints, or whatever might maximize the abilities of individual players and enable them to perform the skills needed to play the game. Strength alone is pointless, Attaway argues, unless applied to actual performance. A 500-pound bench press is impressive but not critical to making plays. Every athlete is different genetically, and no game situation is identical. Variety in choice of exercises and routine, while maintaining a balance between stress, rest, and nutrition, is needed to ensure preparedness. The program must adapt to the player, not the player to the program. Likewise, functionality was key to Attaway's approach to rehabilitation and nutrition, his purpose being to reacclimatize the athlete to the sport through exercises like running in water and eating foods best suited to tap his energy resources. Anabolic steroids were never a consideration.

By the time of his retirement in 2005, Jerry Attaway garnered an impressive array of accolades and awards, including the 2004 President's Award by the Professional Football Strength and Conditioning Coaches Society and an array of memorabilia, including four Super Bowl rings, a Fiesta Bowl watch, two Rose Bowl rings, five Pro-Bowl watches, a national championship ring, and thirteen divisional championship belt buckles accumulated over 26 seasons with the Trojans and 49ers.