John Stucky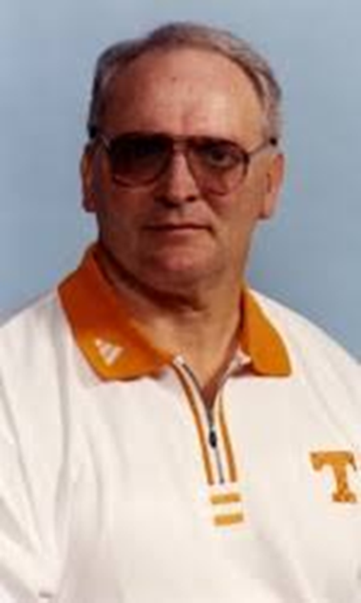 John Stucky was an outstanding athlete who became a trail-blazing strength and conditioning coach in multiple high-profile collegiate football programs. Through application of strength and explosive-style training protocols, he fostered the development of many outstanding players and helped bolster winning team traditions. His success, along with his personal integrity, devotion to his players, and commitment to Christian values, made Stucky a role model for other coaches.

John Randal Stucky was born on February 17, 1948, in Moundridge, Kansas, the youngest of five sons to Melvin and Doris Stucky. He excelled in athletics at Moundridge High School where he broke records in the javelin and discus and played quarterback and linebacker on the football team. His introduction to strength and conditioning stemmed from hearing legendary Olympic weightlifting champion Paul Anderson speak at a Fellowship of Christian Athletes summer camp. He soon discovered that weight training in the family barn improved his athletic performance. After graduating in 1966, John continued playing at Hutchinson Junior College, then at Kansas State University where he earned all-Big Eight honors as a nose guard and also for his academic performance. His playing days ended with two successful seasons in the Canadian Football League with the British Columbia Lions.

Stucky's coaching experience began in 1972 when he returned to Kansas State to pursue a master's degree in physical education. As a graduate assistant he coached the freshman line and administered the strength and conditioning program. Upon graduating, Stucky combined line and strength coaching at Wichita State (1974-77), the University of Arkansas (1977-1980), and North Carolina State University (1980-84). Under Arkansas Coach Lou Holtz, his teams appeared in the Orange, Fiesta, and Sugar bowls, and during his last year at North Carolina State, Stucky was elevated to full-time strength and conditioning coach. From 1984 to 1988 he assumed the same responsibilities at Oklahoma State University where he famously remarked: "We're not preparing a guy to be a bodybuilder; we're preparing him to be a running, jumping, explosive athlete." After returning to Arkansas briefly where his teams won Southwest Conference championships in 1988 and 1989, Stucky became strength and conditioning coach and then Assistant Athletic Director for Physical Development in 1994 under Coach Phillip Fulmer at the University of Tennessee. During his seven-year tenure, the Volunteers compiled a winning percentage of .833, captured the 1997 SEC Championship, the 1998 National Championship, and the 2001 Eastern Division Championship, after which he retired.

Stucky's training protocol centered on the Olympic lifts to develop basic strength and explosiveness. These exercises were supplemented by bench presses, but most attention was focused on lower body movements such as squats, power cleans, vertical jumps and long jumps, and use of the weight harness to develop upper leg strength. At Tennessee, Stucky presided over the Percy Strength Facility, one of the nation's finest. It is a 12,000 square feet complex with about 50,000 pounds of weights and 140 training stations where Stucky and a half-dozen assistants trained over 400 male athletes.

Among the many honors he has received, Stucky was twice selected SEC Strength Coach of the Year, and in 1996 he was named National Collegiate Coach of the Year by the Professional Strength and Conditioning Coaches Society. In May 2000, he helped establish the Collegiate Strength and Conditioning Coaches association as a member of the organization's first Board of Directors. On April 12, 2007, John Stucky passed away in Bentonville, Arkansas.