Johnny Parker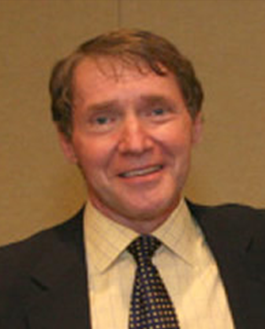 Johnny Parker has had an extraordinary career coaching strength and conditioning as well as football on the high school, collegiate, and professional levels. Over a span of 34 years he helped establish winning teams at nine programs. While training some of the best players and assisting some of the finest coaches of his era, Parker participated in four Super Bowls with three different NFL teams.

John Wofford Parker was born on February 1, 1947, the elder son of Clarence and Carol Parker. Raised in Shaw, Mississippi, he started lifting weights in ninth grade, at 5' 11", 100 pounds, in the backyard of his football coach. With a set of barbells his parents bought him for Christmas, he gained strength and 75 pounds bodyweight, enabling him to play tackle and throw discus on the track team for Shaw High School where he graduated in 1964. After majoring in history at the University of Mississippi, Johnny taught and served as linebacker coach for five seasons at Indianola Academy. During that time, he was inspired by legendary strength and conditioning coaches Alvin Roy, Louis Riecke, and Clyde Emrich and became acquainted with Paul Dietzel, under whom Roy had served at Louisiana State University. When Dietzel went to the University of South Carolina, Parker followed as strength and conditioning coach until 1977. He then became the first such coach in the Big Ten at Indiana University for two years, and after one season at LSU returned to Ole Miss in 1980 to help the Rebels gain their first bowl appearance since 1971. Meanwhile he furthered his education by acquiring a master's degree from Delta State University in 1976 and visiting Russia in the 1980s to consult with some of the world's leading weightlifting coaches.

In 1984 Parker joined the New York Giants under Bill Parcells for nine years where he helped them win Super Bowls in 1986 (the "greatest season ever") and 1990 and had the opportunity to coach such stars as quarterback Phil Simms and linebacker Lawrence Taylor. He then followed Parcells to the New England Patriots for another Super Bowl appearance in 1997. In 2003 Parker's coaching assisted the Tampa Bay Buccaneers in upsetting the Oakland Raiders, 48-21, in Super Bowl XXXVII. His impressive career ended with the San Francisco 49ers (2005-2008).

Fundamental to Parker's training protocol are explosive movements derived from the Olympic lifts--power cleans, squats and jerks. Contrary to early naysayers, he believes the full squat is the most important exercise because football is a leg game. He famously observed that offensive lineman "basically run two-yard sprints. Everything they do is in quick bursts." No less important is player safety, reasoning that "if you prevent injury, then a player can play longer - through a game, through a season, through a career." Strength, speed, and health became Parker's by-words. He also assumed a strong stance against steroids. Since retirement, he has been voluntarily mentoring high school coaches and athletes.

Aside from his Super Bowl triumphs, Johnny Parker's most significant accolade came after the 1994 season when the Professional Football Strength and Conditioning Coaches Society named him recipient of the President's Award, presented annually to the NFL's top strength and conditioning coach. Over the years, he has contributed significantly to the programs of such iconic coaches as Paul Dietzel, Lee Corso, Bobby Knight, Bill Parcells and Bill Belichick.