Kevin Yoxall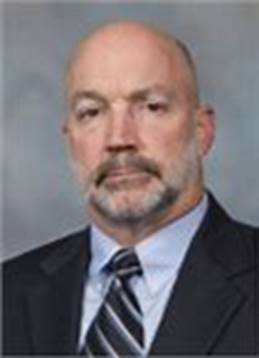 Truly a master in the field of strength and conditioning, Kevin Yoxall has produced many outstanding players for multiple successful collegiate football programs. Through stressing a combination of intensity, technique, efficiency, and safety, he prepared his charges to be on the cutting edge of athletic performance. During the Tuberville/Chizik era at Auburn University, his teams won 118 games (with perfect seasons in 2004 and 2010), appeared in eight consecutive bowls, and won a national championship in 2010. His intense training regimen won the respect and devotion of his players, many of whom became NFL draftees.

Kevin Patrick Yoxall was born on August 3, 1959, in Dallas, the third of five children to Patrick and Margaret Murnane Yoxall. While playing a variety of sports, he learned about resistance training through Nautilus equipment available at Bishop Lynch High School where he graduated in 1978. While earning a degree in special education from East Texas State University, he was inspired by Terry Todd's Inside Powerlifting (1978) to become a collegiate powerlifting champion. Kevin embarked on his coaching career as a graduate assistant at Texas Christian University where he received a master's degree in physical education in 1987. After serving as head strength and conditioning coach at TCU for two years, Yoxall directed the University of Minnesota's programs until 1995 when he moved to UCLA. In 1998 he was named Pac-10 Strength and Conditioning Coach of the Year.

His recruitment in 1999 to join new Auburn head coach Tommy Tuberville with responsibility for all strength and conditioning programs led to the climactic phase of his career. In addition to two perfect seasons and a national championship, his teams registered five consecutive victories over the rival University of Alabama. Yoxall's players under Tuberville won five SEC Western Division titles and had the best conference record from 2000 to 2007 with a 47-17 (.734) mark. He coached 19 NFL draftees (including four 2005 first-round picks), and 34 members of All-SEC teams. Under Gene Chizik, Yoxall had the opportunity to train Heisman trophy-winner Cam Newton. By the time Yoxall left Auburn in 2013, strength and conditioning facilities had tripled in size with state-of-the-art equipment. Upon returning to Texas, he became head strength and conditioning coach for three years at Rice University as well as at several other institutions, including a final stint at Midland High School in Texas.

Intensity best describes Coach Yoxall's approach to training. He supervises a highly structured environment where he meticulously prepares every workout and individualizes every player's routine. He seeks to understand how athletes react to different situations by interpreting their body language as well as verbal cues. Although Yoxall's focus has mainly been football and male athletes, he applies the same programs and motivational tactics to both genders in other sports and makes no concessions with regard to exercises or intensity for women. For younger athletes, however, more emphasis is placed on proper technique and even higher intensity.

Countless team members have dreaded his strenuous workouts but eventually come to appreciate the caring nature of "Coach Yox," as he is affectionately called, and the results achieved from his tough love. In 2005 the Professional Football Strength and Conditioning Coaches Society recognized Kevin Yoxall's coaching expertise by naming him Collegiate Coach of the Year. He has also served as a vice president of the Collegiate Strength & Conditioning Coaches association (CSCCa).