Kim Wood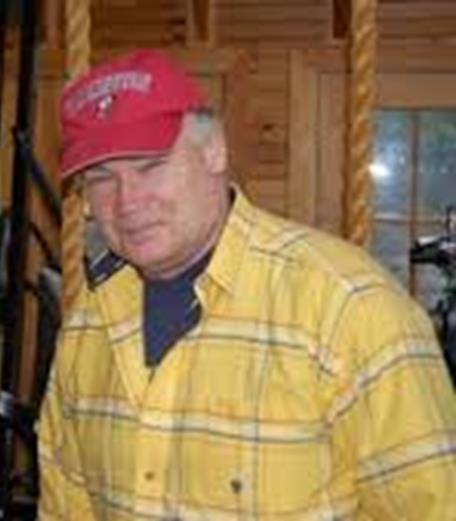 Kim Wood, inspired by the innovations and business acumen of Arthur Jones, was a critical figure in introducing a new technology and protocol to strength training during the last several decades of the twentieth century. As strength and conditioning coach for the Cincinnati Bengals for 28 years, he helped popularize Jones' revolutionary line of Nautilus equipment, leading to widespread adoptions by commercial gyms as well as high school, college, and professional sports teams. Wood subsequently co-founded Hammer Strength, a new line of weight machines that became a standard fixture in up-scale workout facilities. Wood contributed much, through the apparatus he promoted, to the fitness zeitgeist of his generation.

John Kimball Wood was born on July 12, 1945, in Minneapolis, Minnesota, and grew up in Barrington, Illinois. His ivy league-educated father, who worked for Converse shoes, stimulated Kim's interest in athletics by bringing home various coaching publications. Kim became serious about conditioning after acquiring a set of Healthways weights and reading Bob Hoffman's Better Athletes through Weight Training. Hampered by a knee condition, Wood did mainly upper body lifting, peaking at 475 pounds in the bench press at 230 bodyweight. Stronger, heavier, and healthier, he played fullback for the University of Wisconsin. After graduating in 1968, Kim met Arthur Jones while bodybuilding in California and eventually became his right-hand man at Nautilus headquarters in Lake Helen, Florida. When Wood became head of Nautilus Midwest in 1972, Cincinnati Bengals head coach Paul Brown asked him to set up a training program and then hired him as one of the NFL's first strength and conditioning coaches.

During the next several decades, Wood contributed to numerous winning seasons, including two Super Bowl appearances in 1981 and 1988. He viewed football as a form of hand-to-hand combat and, though he taught whole body training, Kim devoted special attention to the hands and forearms, an area often neglected by coaches. Hands he regarded as shock absorbers and weapons. He also believed in "football strength" whereby exercises are customized for each position and player. Three of his best-conditioned and strongest charges were offensive lineman Anthony Munoz who had strong hands and quick feet; nose tackle Tim Krumrie who used his hands and forearms to devastate opponents; and linebacker Reggie Williams who was known for sacking quarterbacks. All three utilized the high intensity principles of Arthur Jones, taking all sets to failure.

Meanwhile Wood, through Paul Brown's contacts, secured adoption of Nautilus machines by virtually all NFL teams, many high schools and colleges, and some Major League Baseball teams, including the 1975 world champion Cincinnati Reds. When Jones sold Nautilus in 1980, Wood started Hammer Strength with Arthur's son Gary & Brown's son Pete. Unlike Nautilus, their machines had levers instead of a weight stack. They were high quality, durable, and reasonably priced. By the time Wood & his partners sold their company in 1997, there were at least a dozen Hammer Strength machines in every well-equipped health club and lots of copy-cats.

In 2003, Kim retired from coaching, but his work is continued by his son John, a former University of Michigan defensive lineman who provides hand strength instruction and products through www.functionhandstrength.com. Kim and John also offer football clinics emphasizing neck training to address concussion issues. For several decades, coinciding with America's fitness boom, Kim Wood provided much of the innovative equipment and know-how for strength and conditioning coaching.