Louis Riecke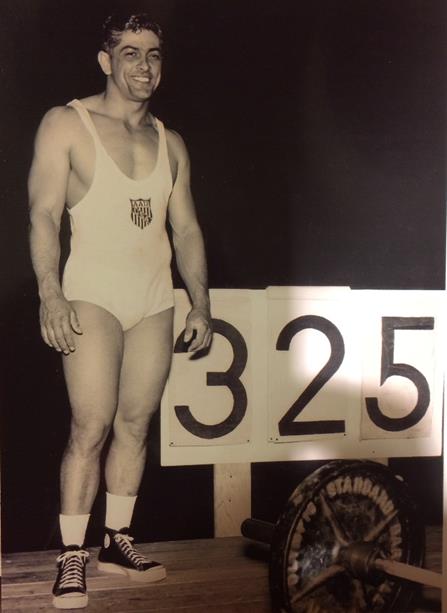 Louis Riecke was a champion Olympic weightlifter who won several national titles in the aftermath of World War II and set a world record in the two-hand snatch. He was also instrumental in advancing sports science as an athlete by making significant performance gains with such ergogenic aids as anabolic steroids and isometrics. Riecke eventually became one of the earliest NFL strength and conditioning coaches. His knowledge of weight training helped the Pittsburgh Steelers become a leading title contender during the 1970s and winner of four Super Bowls.

Louis Riecke was born on October 2, 1926, in New Orleans, the eldest of five children. His father owned a lumber business and was active in civic affairs. Lou took up weight training in 1943 as a high school senior under Bob Samuels at the New Orleans Athletic Club to gain muscular bodyweight and improve his athletic ability. After a brief stint in the Navy, Riecke joined the Louisiana State University weightlifting team which won the AAU Jr. National title in 1947. During the 1950s he won many AAU titles, and in 1955 Lou became Jr. National champion. Five times he was runner-up for the Senior National title. Then in the summer of 1960, while attending a pre-Olympic training camp in York, Pennsylvania, he met Dr. John Ziegler of Olney, Maryland, who introduced Riecke to a training regimen based on a new exercise system called functional isometric contraction that was done on a power rack. Riecke's gains over the next several years were phenomenal and launched him into the front rank of American weightlifters. He broke a world record with a 325-pound snatch as a light-heavyweight at the 1964 YMCA Nationals and qualified for the Tokyo Olympics. By this time Riecke realized his spectacular gains resulted more from the daily anabolic Ziegler provided him for "nutrition" than the isometrics. Soon the secret was out to the rest of the athletic world.

In 1970 Chuck Noll, head coach of the Pittsburgh Steelers, was looking for ways to improve his program and heard about Riecke from a former colleague at the San Diego Chargers where Noll was once a coach. Although Lou never thought of becoming a football coach and had no coaching experience, he accepted an offer from Noll to create a weight program and facility for the Steelers. Noll wanted his players to become bigger and stronger, but Riecke had to gain their confidence. He did so by out-lifting everyone, though weighing just 158 pounds. He convinced the Steelers that weight training would make them bigger and stronger and not muscle-bound, a point he proved by performing a standing back flip. Over the next ten years he had the greatest success with offensive linemen, including All-Pros Mike Webster and Larry Brown. Star quarterback Terry Bradshaw also benefitted from his tutelage. Among his innovations was the Riecke-Rack, a derivation of the power rack on which he had trained. It enabled players to lift heavier weights with less risk. Anabolic steroids, however, were never part of his program.

Louis Riecke made a significant contribution to strength and conditioning coaching by showing that the strength, skills, and equipment required for Olympic weightlifting could be employed to train professional athletes. His innovations were a critical factor in extending the playing careers of Steeler players and helped enable their decade of achievement.