Mike Arthur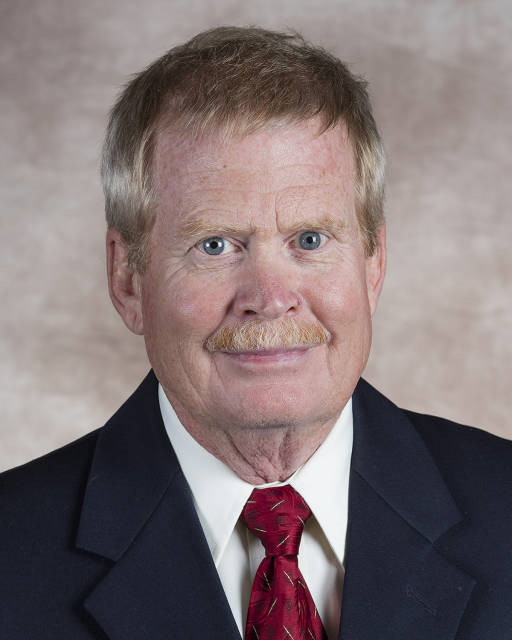 For over four decades Mike Arthur has established a reputation at the University of Nebraska as one of the foremost strength and conditioning coaches in the nation. As a specialist in the mechanics of movement, he has endowed the profession with a much-needed scientific component. His contributions have helped Cornhusker athletes maximize their competitive potential and establish Nebraska as formidable power. As coordinator for student-athletes in 22 sports, his workout procedures have resulted in improvements of programs employed by athletes throughout the nation.

Michael James Arthur was born on February 18, 1952, in Broken Bow, Nebraska, the eldest of six children to Francis and Marlyn Arthur. His exposure to strength training occurred at age 14 when he started working out with a neighbor's 110-pound weight set and reading muscle magazines purchased from the local drug store. After building his own equipment in the family basement, Mike became strong enough to win the Nebraska State Powerlifting Championships at age 17. He played football and wrestled at East High School in Lincoln where he graduated in 1970, but he was too small to play for the University of Nebraska. While focusing on powerlifting, he met Boyd Epley, Nebraska's first strength coach, and learned about Alvin Roy's use of weights to train the San Diego Chargers. Their success convinced him that he could combine his love of weight training and football into a career. Roy and Epley showed him how it could happen. During Arthur's undergraduate years at Nebraska, the football team won NCAA national titles in 1970 and 1971 which helped justify its strength program. When Arthur graduated with a physical education degree in 1978, Epley enlisted him to scrutinize peer-reviewed publications to determine the application of strength training to strength coaching. Eventually called evidenced-based programming, it required Arthur to delve deeply into as many topics related to strength and conditioning as possible and integrate this knowledge to meet the needs of each athlete. His work provided academic credibility to Epley's fledgling National Strength and Conditioning Association (NSCA) and led to Arthur's appointment as Director of Strength and Conditioning Performance Research at Nebraska.

His approach to strength and conditioning begins with a conceptual framework that dictates programs and implementation of the best methods for improved athletic performance. Arthur's system includes seasonal variations of training loads, split programs to encourage recovery and rebuilding, variations of intensity and volume to eliminate burnout, interval training to achieve higher intensities, and applying the correct energy levels to meet the needs of each sport. Specific exercises should incorporate multi-joint movements, ground-based activities, three-dimensional actions with free weights, explosive training for optimal velocity, and progressive overloading. These guidelines should remain constant, he believes, and subject to change only with sufficient evidence-based research.

Mike Arthur's achievements are widely recognized. He was on the original board of directors for the CSCCa and received the Collegiate Strength Coach-of-the-Year award in 1995 from the Professional Football Strength and Conditioning Society. As one of the NSCA's chartered members, he received its Impact Award in 2018. The efficacy of his strength and conditioning program is suggested by his coaching record. While he worked with Boyd Epley and football coaches Bob Devaney and Tom Osborne from 1978 to 2002, the Cornhuskers registered a 258-52 win-loss record and won national championships in 1994, 1995, and 1997. Its 1993-1997 record was 60-3.