Mike Brungardt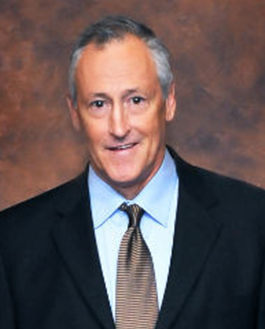 Mike Brungardt's multi-faceted abilities easily qualify him as a "Renaissance Man" of strength and conditioning. His talents were equally evident in scholastics, sports, music, and dance. Later, he became a successful coach on the high school level in addition to being a highly sought after consultant for strength training as well as a prolific author. Brungardt's greatest claim to fame stems from his 17-year tenure as strength and conditioning coach for the San Antonio Spurs during which time his teams compiled a 921-441 record and four NBA championships.

Michael George Brungardt was born on May 13, 1954, in Denver, Colorado, the eldest son of Alfred and Joyce Brungardt. Mike became an all-round athlete at Garden City High School in Kansas, excelling in football, wrestling, and track. He led his wrestling team to its first state championship. Coincidentally, he was introduced to weight training by the legendary Alvin Roy, a former Army colleague of his father who was strength coach for the Kansas City Chiefs. Brungardt also became a talented vocalist and composer, and in succeeding years as a political science major at Central State University in Edmond, Oklahoma, developed a skill in ballroom dancing at his father's dance studio. After graduation in 1977, Mike coached wrestling and football at Northwest High School in Grand Island, Nebraska, where he helped establish its first weight room and strength programs. Northwest soon emerged as a state leader in all sports, male and female, and in 1981 and 1985 won the football state championship. In 1986 Mike joined his brother Brett in Grand Junction, Colorado, to establish a consulting firm, Strength Advantage, and publish The Strength Kit (1987) which prescribed strength and conditioning programs for high school sports. While playing rugby with "The Gentlemen of Aspen" during the summers, Mike was recruited (with Brett) to assist coaches Larry Brown and Gregg Popovich of the San Antonio Spurs. Their success led to Mike's hiring as the Spurs' first strength and conditioning coach. From 1994 to 2011, he helped them appear in 13 conference semi-finals and seven finals and win four NBA titles. He also had the opportunity to coach such super-stars as David Robinson, Tim Duncan, and Tony Parker.

The fundamentals of Brungardt's training regimen include speed, explosive movements, and stress on the core where the speed ladder, "Double Dutch" jump ropes, and the medicine ball are utilized. Also included in his repertoire are standing broad jumps, speed skaters, the triple jump, single-leg hops, and drop steps with a weighted vest. Sprinting up steep hills, he believes, is an ideal way of converting weight room strength into power on the court. This drill, performed repeatedly, also helps players sustain speed and be as quick at the end of the game as at the start. No less important for Brungardt is recovery. With stress from 82 game seasons, rest and proper nutrition, including supplements, are critical to winning championships.

Mike Brungardt's wisdom from decades of coaching championship teams combined with the experiences of brothers Brett and Kurt, led to the publication of The Complete Book of Abs (1993), The Complete Book of Butt and Legs (1995), The Complete Book of Shoulders and Arms (1997), and The Complete Book of Core Training (2006). Since retiring in 2011, Mike has assisted champion tennis player Victoria Azarenka and founded PROOF Athletic training, an online platform to enhance performance.