Mike Clark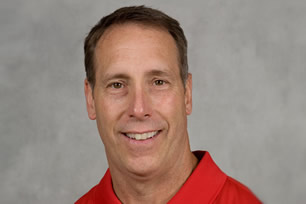 Mike Clark has been a highly successful strength and conditioning coach for multiple programs on the high school, collegiate, and professional levels for four decades. The key to his longevity has been a life-long love of coaching, an awareness of changing trends in the profession, and a commitment to transforming individual athletes with championship pedigrees into a winning team culture at each stage of his career. Though widely recognized for his training methods and approach, Clark modestly makes no claims to originality but attributes his success to effectively utilizing innovations of such strength and conditioning notables as Clyde Emrich, Al Miller, Johnny Parker, and William Kraemer.

Michael Joe Clark was born on August 22, 1954, in Wichita, Kansas, the younger child of Joseph and LaMoyne Clark. His introduction to strength training occurred about age 12-14 when he outlifted friends with a barbell at a neighbor's garage. After his father acquired a 110-pound set from a local pawn shop, Mike made steady progress in strength and size which benefitted him greatly, first in Little League Baseball and then as a football linebacker, wrestler, and baseball player at Oak Park High School in Kansas City, Missouri, where he graduated in 1973. At Ottawa University, where he earned a degree in physical education in 1977, Clark played linebacker and center and soon started competing in powerlifting contests. He entered the coaching ranks as a graduate assistant at the University of Kansas before becoming defensive coordinator and linebackers coach at Topeka High School from 1979-80. He then progressed into a succession of collegiate head strength and conditioning coaching positions at Wyoming (1981), Kansas (1982), Oregon (1983-88), Southern California (1988-89), and at Texas A&M (1990-2003) where he co-founded the Institute of Sports Medicine and Human Performance. Clark moved into the professional ranks with the Seattle Seahawks where he helped advance the team to Super Bowl XL and was named NFL Strength and Conditioning Coach of the Year by American Football Monthly in 2005. Over the next decade he assumed head strength and conditioning posts with the Kansas City Chiefs (2010-12), Chicago Bears (2013-14), Washington Redskins (2015-16) until finally settling in San Antonio as Director of Football Strength and Performance at Trinity University.

Clark's training philosophy emphasizes a transition for players and teams from high volume sets and reps to more intense movements, the object being to develop speed, explosiveness, and power. To elicit "speed strength" he incorporates Olympic lifts, squats, heavy drag sleds, and accelerated running up hills which serves also to preserve knees and ankles from too much wear and tear. To build core strength, Clark insists that most exercises be performed standing up. He also thinks of strength and conditioning as a long-term process where flexibility gains can be registered daily, strength weekly, power and speed monthly, but total work capacity for as long as a year. A final factor in stimulating player performance is to give instructions succinctly and cultivate trust in the coach and the training protocol. "Sing praises from the rooftops," he says, "but criticize in a whisper."

For his many years of service and manifold contributions to the strength and conditioning profession, Mike Clark was twice named Strength Coach of the Year by the NSCA (1993) and the Professional Football Strength and Conditioning Society (2000) and served as second president of the CSCCa from 2001 to 2004.