Mike Stone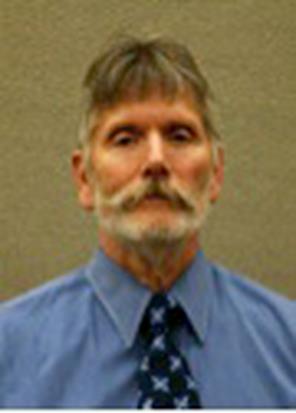 Mike Stone is a research scientist and professor of exercise physiology and biomechanics with a background and major interest in Olympic weightlifting. Widely recognized as an authority on skeletal muscle adaptations to strength, power training, athletic performance enhancement, and endocrine adaptations to athletic training, he has published 840 articles, chapters, and books based on original research, often with leading colleagues in the field. Mike's contributions, spanning four decades, have shaped his teaching at multiple universities in the United States and abroad, as well as his scholarly presentations throughout the world. There is virtually no area of strength and conditioning where he has not had an impact.

Michael Henry Stone was born on December 20, 1948, in Nashville, Tennessee, son of Henry and Louise Stone. His family moved to Winter Haven, Florida, where Mike played football and basketball in high school but fell in love with shot and discus in field events. As an undergraduate at Florida Technological University and master's student at Tennessee Tech, he started weightlifting in local meets and eventually completed a Ph.D. at Florida State University in exercise science in 1977 on the effect of steroids on skeletal muscle. His mentor, Dr. Ronald Byrd, helped him distinguish between exercise science and sport science.

After briefly teaching kinesiology courses at Louisiana State University, Mike joined the faculty at Auburn University where he worked closely with John Garhammer, Terry Todd, and Tom McLaughlin in administering the recently created National Strength Research Center. Endorsed by the American College of Sports Medicine (ACSM) and the National Strength and Conditioning Association (NSCA), Stone conducted five strength-power symposia from 1981 to 1986 which examined both theoretical and practical aspects of strength training. For three years he coached the Auburn weightlifting club to three USWF collegiate championships. He also interacted with William Kraemer in placing the NSCA on a more scientific footing. Most notably, in 1981 and 1982 issues of the NSCA Journal, Stone and Garhammer refuted Nautilus claims for the efficacy of machines, concluding from their research that free weights were superior to machines in producing strength and power.

In succeeding years, while holding faculty appointments at Appalachian State University, University of Edinburgh (Scotland), and East Tennessee State University, his research has delved into such topics as steroids, overtraining, nutrition, interval training, periodization, and explosive training and appeared in hundreds of peer-reviewed articles and book chapters. He has also published two books: Weight Training: A Scientific Approach (1987 with H. O'Bryant) and Principles and Practice of Strength-Power Training (2007 with M. E. Stone and W. A. Sands). Eighty-one graduate students have completed degrees under Mike's direction at five universities, and he has raised $1,722,755 in mostly extramural grants to fund research projects since 1981. These funding opportunities, along with encouragement from his wife, Meg Stone, who helped him focus on sport science and coach education and understand what it requires to be excellent, accounts for his remarkable contributions to strength and conditioning research.

Mike Stone has been the recipient of many awards, including the NSCA Sports Scientists of the Year (1991) and Life-time Achievement Award (2000), the American Society of Exercise Physiologist Scholar Award (2003), and the Doc Councilman for Sports Science Award in Weightlifting (2010). He has also served as consultant for the United States Olympic Committee in Colorado Springs and coached several international and national level weightlifters and throwers, including one Olympian.