Mike Woicik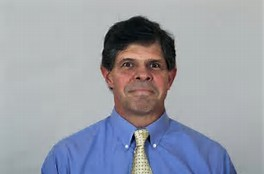 Mike Woicik has become one of the most accomplished and respected strength and conditioning coaches in the nation. His reputation stems largely from his association with two storied programs in professional football where his expertise helped them secure six Super Bowl victories over several decades. No other National Football League coach has won more. Woicik's rigorous and up-to-date training methods have also inspired other strength and conditioning coaches and advanced the profession.

Michael Francis Woicik was born on September 26, 1956, in Baltimore, Maryland, the son of Edward and Ilia Woicik. He became a leading performer in football and track at Westwood High School in Westwood, Massachusetts, where he graduated in 1974. During that time, he became acquainted with weight training as a means to gain strength and athletic proficiency. At Boston College, where he graduated with a major in history, he held the school's discus record. Woicik also gained valuable experience in weight training by assisting local high school athletes. He then earned a master's degree in physical education in 1980 at Springfield College and as track coach and weight room coordinator entered upon a coaching career. From 1981 to 1989 Woicik served as head strength and conditioning coach at Syracuse University and authored a book, Total Conditioning for Football: The Syracuse Way (Human Kinetics, 1985). After his entry into the professional ranks in 1990, he helped the Dallas Cowboys post a 67-29 record over the next six years, victories in Super Bowls XXVII, XXVIII, and XXX, and the opportunity to coach superstars Troy Aikman, Emmitt Smith, and Larry Brown. Several lackluster years followed with the New Orleans Saints under Coach Mike Ditka until Woicik joined the staff of Coach Bill Belichick for another decade of phenomenal performances with the New England Patriots that included an eleven year win/loss record of 126-50 and victories in Super Bowls XXXIV, XXXVIII, and XXXIX. In 2011 Woicik returned to Dallas where his teams have compiled a 62-50 record through 2017.

The most significant feature of Coach Woicik's training approach is development of strength, speed, and agility with an emphasis on explosiveness. While squats have long served as a basis for his challenging routines, he has introduced such innovative measures as contrast training featuring let-go drills (where sprinters are suddenly released from a restraining rope), heavy squats followed by box-jumps, deadlifts followed by long jumps, and bench presses contrasted by medicine ball tosses into a wall. Woicik also employs high-tech software (to measure training efficiency and work-loads) and weight machines to enhance power, explosiveness, stamina, and safety. In 2013 his strength and conditioning program helped reduce the number of serious injuries and games missed from the previous year. Unlike early coaching protocols, he is proactive rather than reactive to injuries by employing exercises that induce stability, strengthen the core, and promote a more balanced and symmetrical body. Likewise, his preseason conditioning drills enabled his athletes to be more physically fit and able to withstand the rigors of an entire season into playoffs and a full four quarters of play.

Aside from his six Super Bowl victories, perhaps the greatest tribute to Mike Woicik's coaching is being named Coach of the Year five times (1992, 2004, 2010, 2014 and 2016) by the Professional Football Strength and Conditioning Society. From 1990 to 2017 his teams have posted a 255-169 (.662) record.