Pat O'Shea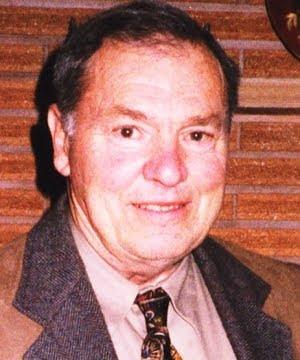 Patrick (Pat) O'Shea was an extraordinarily versatile physical educator who promoted strength and conditioning as an athlete, coach, scholar, teacher, cyclist, and wilderness adventurer. As a result of his early interest in Olympic weightlifting, he became a pioneering advocate of weight training and its application to athletics. During his tenure as an exercise and physiology professor at Oregon State University for three decades, he disseminated his gospel of scientific training for strength fitness to scores of graduate students and through numerous publications.

John Patrick O'Shea was born of Irish extraction on March 10, 1930, in Detroit, Michigan. While attending boarding school at Hall of the Divine Child, known for stressing the character-building aspect of sports, he competed in soccer, baseball, hockey, and football and developed a lifelong appreciation for exercise. After moving to Ann Arbor (where he graduated from high school in 1949), Pat took up swimming, but he became interested in weightlifting by having to pass through the weight room daily on his way to the pool. Through the coaching of Jr. National Champion Al Kornke and the inspiration of Detroit Olympic Champions Stan Stanczyk and Norbert Schemansky, O'Shea quickly became proficient in the Olympic lifts, winning the 1953 Michigan AAU Championships and the National YMCA Championship as a light-heavyweight. Upon joining the US Army, he was assigned to the Southern Area Command in Munich, Germany, where he learned European training techniques as a member of the TSV 1860 Sports Club and won the Munich and Bavarian weightlifting championships.

Following discharge, O'Shea entered Michigan State University in 1956 where he not only studied physical education but set up a weight training program for the football team and established a training facility. Under his leadership, the Spartan weightlifting team won the 1958 NCAA championship. In 1962 O'Shea began teaching physical education and coaching weightlifting at Oregon State University. With the emergence of performance enhancing drugs as a major issue in sports during the 1960s, Pat conducted one of the first serious studies on them for his doctoral dissertation on competitive swimmers at the University of Utah (1970). Meanwhile his practical experience as a teacher and coach led to the publication of Scientific Principles and Methods of Strength Fitness (1969) which promoted an understanding of the physiology of resistance training for budding strength and conditioning coaches. In succeeding years, O'Shea's research continued to focus not only on steroids but other training methods, including functional isometric contraction, interval weight training, and the feasibility of powerlifting for women. Ultimately, his scholarship led to about 200 articles and two major books, Quantum Strength & Power Training (1996) and Quantum Strength Fitness II (2000). He also mentored 14 master's and 32 doctoral students.

Serving as an important complement to his academic initiatives was O'Shea's love of outdoor fitness activities which he conveyed to his students through courses on orienteering and mountaineering and challenging romps in the wilderness to test their physical mettle. In addition to serving as a consultant for numerous sports-related organizations, he was the recipient of the NSCA President's Award, the NSCA Alvin Roy Memorial Award, the Oregon Strength and Conditioning Association's Distinguished Service Award and the Pioneering Achievement Award. Pat O'Shea died at age 74 of cardiac arrest while working out in the gym.