Philip E. Allsen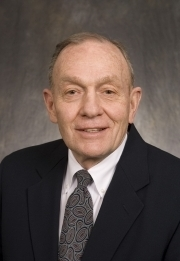 Philip Allsen has been an outstanding athlete, scholar, teacher, and coach who has played a significant role in the development of the strength and conditioning profession for over a half century. His contributions, though focused largely in Utah, have been recognized throughout the nation through his many presentations and publications and utilized in countless sport and fitness programs. He was one of the first practitioners to realize the importance of weight training to the development not only of strength, but speed, flexibility, and overall athletic performance.

Philip Edmond Allsen was born on June 10, 1932, in Milford, Utah, the son of John and Alverta Allsen. An avid athlete, he played basketball and tennis at Washington High School in Los Angeles where he graduated valedictorian in 1950. His introduction to weight training came from a chance encounter with a University of Southern California star athlete in the playground at age 13 and from inspiration by high-profile physical culturists Bob Hoffman and John Grimek. Allsen employed this interest while coaching and earning a physical education degree from Ricks College in Rexburg, Idaho (B.S., 1954). After teaching and coaching basketball at the pre-flight school in Pensacola, Florida, he completed graduate degrees in physical education at Brigham Young University (M.S., 1960), and the University of Utah (Ed.D., 1965). For the next 56 years he has served Brigham Young University as a Professor of Exercise Sciences while directing the Service Program, the Professional Program, and the Fitness for Life Program. Allsen has also taught courses in 28 different subjects, directed over 200 masters and doctoral students, and coached basketball, football, track and field, and wrestling teams on the collegiate level. As a scholar, he has delivered over 300 presentations at local, national, and international events and received grants to study the effects of hypnosis, anabolic steroids, and calisthenics on athletic performance and the caloric costs of stair climbing, walking in water, bicycling, and ballet. He has also published 102 articles and book chapters (including 46 in the NSCA Journal) as well as 15 separate books, most notably Strength Training for Beginners, Body Builders, and Athletes (Harper Collins) and Fitness for Life: An Individualized Approach (Wm. C. Brown) which extended into four and six editions respectively.

These books embody much of what Dr. Allsen has been teaching and coaching over the years. While Strength Training is a sort of primer, replete with 78 exercises, to show how training with free weights can transform one's physiological and anatomical make-up, Fitness for Life conveys useful lifestyle guidelines for students about cardiovascular function, strength, weight control, nutrition, and relaxation. For serious or advanced trainees, he emphasizes lower body exercises such as squats, front squats, power cleans, and vertical jumps to develop basic power and speed. Allsen believes that power is generated from the waist down. No less important to strength and conditioning for athletes is flexibility, a skill he learned to appreciate from a class in modern dancing. The most important ingredient to athletic success is the development of a spirit of unity, teamwork, and an ethic of hard work.

Philip Allsen has received many accolades and awards, the most significant perhaps being named teacher of the year seven times by the BYU Alumni Association. He also received the Karl G. Maeser Award for Teaching Excellence and the Ricks College Distinguished Alumni Award for Professional Accomplishments.