Rob Oviatt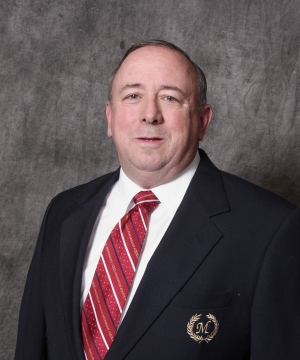 Rob Oviatt had an outstanding career as strength and conditioning coach at numerous universities prior to returning to his native Ohio to assist athletes on the high school level. His contributions to the profession were critical at a time when weight training was only gradually being accepted as a valid means of improving athletic performance. He also helped establish and foster the growth of the Collegiate Strength and Conditioning Coaches Association.

Robert Lincoln Oviatt was born on June 19, 1954, in Wooster, Ohio, the eldest of three sons to Lincoln and Cynthia Oviatt. As a youth he became an avid weight lifter and played football and wrestled prior to graduating from Wooster High School in 1972. His favorite athletes were Jim Brown and Reggie Jackson. Upon entering the University of Alabama, Rob joined the intramural powerlifting team and volunteered in the athletic weight room with the football team during the tenure of legendary coach Paul "Bear" Bryant. While earning a master's degree in exercise science at the University of Mississippi he taught weight training classes and served as a volunteer assistant for strength and conditioning. Upon graduation in exercise science in 1982, Oviatt worked briefly as a graduate assistant strength coach at Texas A&M and the University of Houston prior to becoming coordinator of strength and conditioning for all sports at Oregon State from 1985 to 1995. During his tenure at Corvallis, he also traveled to the Soviet Union and Czechoslovakia with a group of strength and conditioning coaches in 1988 to study strength training and co-published an article on "Sandblasting through the PAC" in the NSCA Journal in 1991. During his tenure as coordinator for football strength and conditioning at the University of Kentucky from 1995 to 1998, SEC strength coaches twice named Oviatt strength coach of the year. After a brief stint at Louisiana State University as all-sports coordinator for strength and conditioning, he took over that role for football in 2000 at Washington State University where he helped the Cougars become PAC 10 champions in 2002 and secure a bid to the Rose Bowl. With victories in the Sun Bowl (2001) and Holiday Bowl (2003), his teams enjoyed three consecutive 10-win seasons. Oviatt completed his collegiate coaching career at the University of Montana from 2010 to 2014 during which the Grizzlies, with his assistance posted a 33-16 record and a 2011 Big Sky Conference Championship. In recent years he has worked as an assistant in the weight room with the Massillon (Ohio) Tiger football team.

Much of the inspiration for Oviatt's successful career comes from legendary coach Johnny Parker. Similar to Parker's training protocol, he utilizes ground-based exercises with free weights, especially multi-joint compound lifts. Oviatt believes explosive movements related to the Olympic lifts are important for developing basic power and agility. He also conducts his workouts like a sport practice where everyone gets attention, regardless of ability. Above all, he stresses mental toughness. "An athlete's body can accomplish amazing things if their mind will allow it."

Rob Oviatt has also been active in professional associations relating to strength and conditioning. He not only was a founding board member of the CSCCa but served as its president from 2004 to 2009 and continues as a special advisory board member. He also sits on the advisory board for the Taylor Hooton Foundation for Fighting Steroid Abuse.