Rob Panariello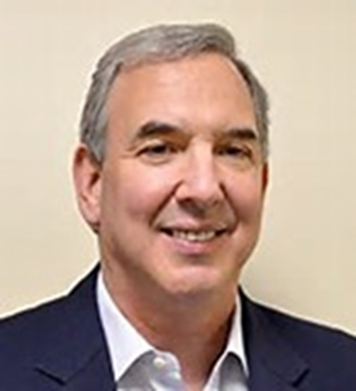 Rob Panariello is an exercise scientist who has effectively served the strength and conditioning community in a variety of professional positions and associations for nearly four decades. His expertise in the related fields of sports, physical therapy, and athletic and performance training has been widely respected and utilized to enhance the performance, rehabilitation, and safety of athletes on various levels.

Robert Anthony Panariello was born on July 11, 1957, in Brooklyn, New York, the younger of two children to Mario and Marie Panariello. He was introduced to weight training in junior high school as a participant in football, basketball, and track and field. Upon graduating from Valley Stream High School in Long Island in 1975, Rob earned bachelor's degrees in physical education and athletic training (1980) and physical therapy (1982) from Ithaca College and a master's degree in exercise physiology from Queens College (1984). With dual certifications in physical therapy and athletic training, he served as head strength and conditioning coach at St. John's University of New York from 1986 to 1995 and in a similar capacity for the New York/New Jersey Knights of the World League of American Football and for the WUSA New York Power women's professional soccer league. As a supervising physical therapist at the Hospital for Special Surgery in New York, Panariello established the squat as part of the Sports Medicine ACL Rehabilitation protocol at a time when many physicians and exercise professionals believed squatting was injurious to knees. Mentoring from Hall of Fame strength and conditioning coaches Johnny Parker, Al Vermeil, Al Miller, and Don Chu inspired him to lecture nationally and to publish on this and related topics. In 1999 Panariello further expanded his scope by opening a 1,600 square foot physical therapy practice with a co-partner in Queens, New York. It eventually became a company of 180 rehabilitation facilities in 5 states with 2,000 employees, including a 20,000 square foot state of the art Athletic Performance Training Center.

Science serves as the foundation for Panariello's training protocol, while how one applies it with individual athletes is more of an art. To understand "technique," he encourages therapists, trainers, and coaches to go to the library and to think critically, rather than slavishly following a plan or unverified opinions. "Often times calluses on your hands from a bar is not enough, it is also necessary to acquire a callus on one's butt from studying." He believes the profession needs more practitioners with higher degrees to ensure proper procedures. Panariello advocates intensity over volume, quality over quantity, safety over risk, and whatever is appropriate to each situation. The bottom line is always what is best for the athlete. His by-words are: "You don't train the weights, you train the athlete." He also subscribes to Al Vermeil's conditioning pyramid and a training progression from strength to power to speed. A closer relationship between physicians, physical therapists, athletic trainers, and strength and conditioning coaches would help ensure execution of a scientific approach by the time an athlete enters competition.

For his contributions to strength and conditioning science, Rob Panariello has received numerous accolades, including the prestigious Lynn Wallace Sports Physical Therapy Award in 2015 from the American Physical Therapy Association. He received the President's Award in 1998 and was named Sports Medicine/Rehabilitation Specialist of the Year in 2016 by the National Strength and Conditioning Association.