Stan Jones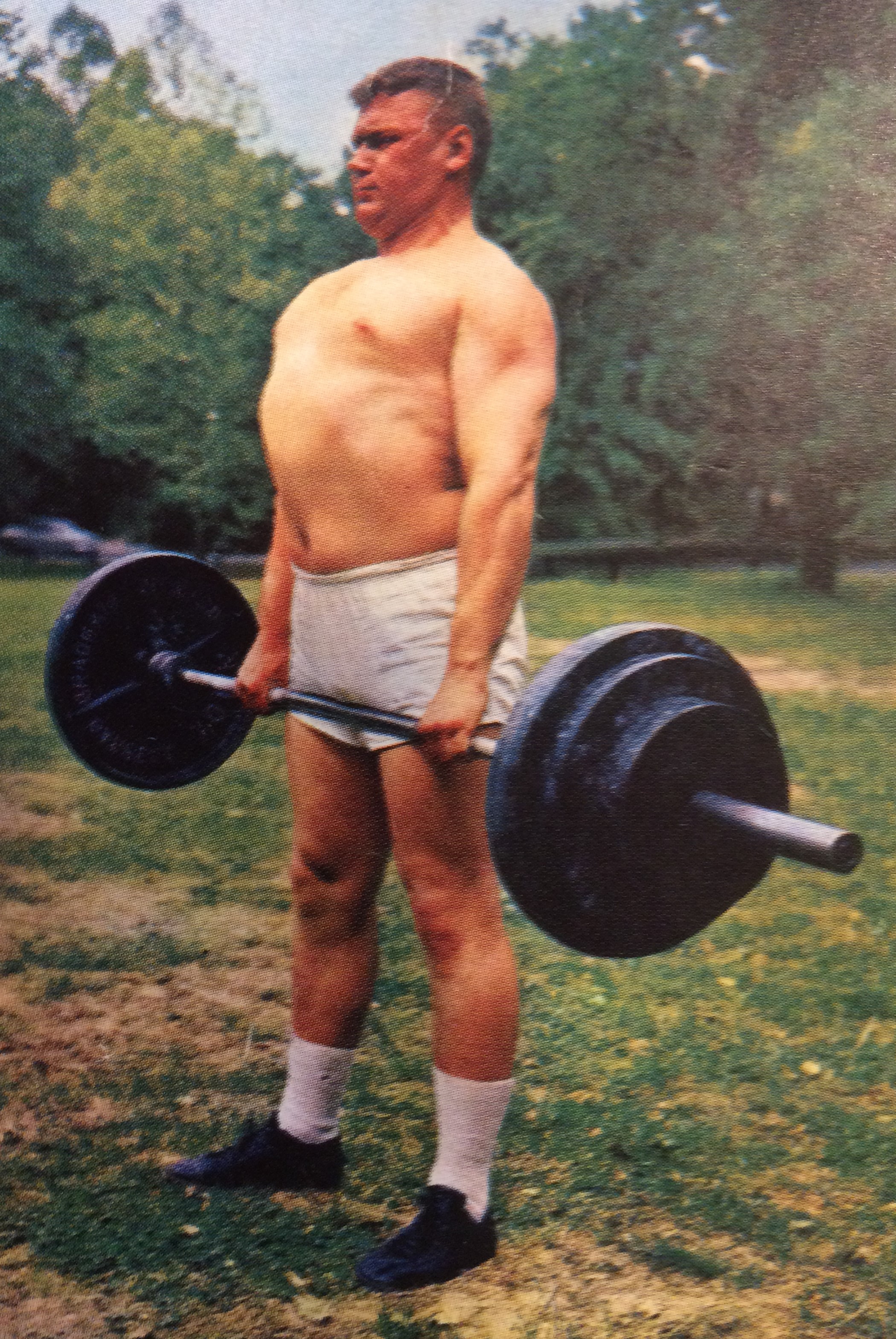 Stan Jones was an outstanding college and professional football player from 1951 to 1966, who achieved All-American status with the University of Maryland and All-NFL honors with the Chicago Bears. He then served two dozen seasons, from 1967 to 1998, as a defensive line coach and strength coach for numerous NFL teams. Jones is also heralded as an early practitioner of weight-training and for proving, by his own performance, that it not only induces strength and size but improves the ability of athletes to compete effectively on the gridiron.

Stanley Paul Jones was born on November 24, 1934, in Altoona, Pennsylvania, son of a telephone company employee. He started lifting weights and playing football as a 140-pound freshman at Lemoyne High School in 1945. Utilizing equipment and courses from the nearby York Barbell Co., he gained 20 pounds of muscular weight a year for the next six years. Nicknamed "Superman" at the University of Maryland for his exceptional strength, he helped lead his team to a perfect 10-0 season and the national championship in 1953. At 6' 1", 250 pounds, Jones became a consensus All-American tackle. At that time, he regularly pressed 100-pound dumbbells overhead, and his repetition squats and bench presses were typically in the 300 to 400-pound range. Jones credits much of his success in twelve seasons, mainly as offensive guard, with the Chicago Bears to his weight-training, which not only increased his strength and speed, but enabled him to avoid injuries and never miss a game. A man ahead of his time, he contradicted existing beliefs that lifting weights would make athletes slow, muscle-bound, narcissistic, and cause hernias. His muscular strength was complemented by determination on the field. "I had a big heart and a big mortgage," he recalled. "That gives you a lot of desire." Stan's role model was also his toughest adversary--Hall of Fame Baltimore Colts defensive tackle Art Donovan who was big, quick, and a nightmare to block.

Jones played in seven consecutive Pro Bowls as an offensive guard and was named to the All-NFL team four years. His gritty play helped the Bears achieve winning seasons during most of his tenure and become perennial challengers to the league championship. After playing a final year for the Washington Redskins for what was a princely salary of $19,000 in 1966, Stan retired to take up a second career in coaching. As defensive line coach for eighteen years, he helped shape the famous "Orange Crush" defense for the Denver Broncos in the late 1970s and early 1980s. He also served as defensive coach and strength coach for the Buffalo Bills, Cleveland Browns, and New England Patriots, and for the Scottish Claymores in the NFL Europe League.

Stan Jones is remembered not only for his stalwart performance as a lineman during the heyday of college and professional football in the 1950s and 1960s, but also for becoming one of the first players to make weightlifting a regular part of his training regimen and thereby contributed to transforming the game's coaching protocol. He died May 21, 2010, at his mountainside home in Fraser, Colorado, where he retired to engage the public at the local tourist center and to act in skits about the Old West.