Terence Todd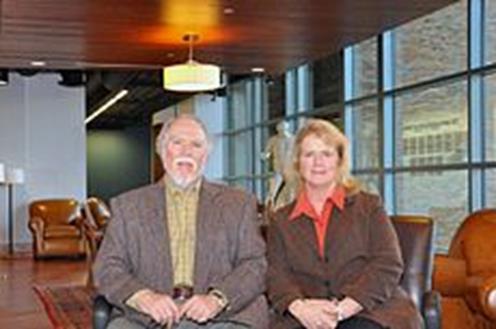 Terry Todd was an all-around athlete who played varsity tennis at the University of Texas and became a national champion in weightlifting and powerlifting in the 1960s. In succeeding decades, his background and expertise in both the literary arts and strength sports led to widespread involvement in virtually all aspects of weight training as an author, editor, coach, commentator, professor, promoter, and ultimately collector. He also founded (with Jan Todd) the Stark Center, the world's largest museum/archive devoted to strength and conditioning. In 2001 Terry created and has directed the Strongman Classic at the annual Arnold Sports Festival in Columbus, Ohio.

Terence Colquitt Todd, a fifth generation Central Texan and descendant of ranchers and farmers, was born on January 1, 1938, in Beaumont, Texas. After excelling in many sports in school, he played tennis on full scholarship for the University of Texas. He started lifting weights in 1957 under the tutelage of Professor Roy McLean, a weight training pioneer. Soon his love of lifting led to his abandoning tennis to focus on Olympic weightlifting. In 1963 Todd won the Junior National Championship, and in 1965 he became national champion in the new sport of powerlifting. His best official lifts include a 720-pound squat, a 515-pound bench press, and a 742-pound deadlift. Meanwhile he served as managing editor for Strength & Health, the nation's most influential strength and conditioning magazine. Upon completing his doctorate at Texas in 1966, Todd taught at Auburn, Mercer, and Dalhousie universities where he also coached many young lifters. One of them, Jan (Suffolk) Todd, often dubbed "world's strongest female," became Terry's lifelong partner and pioneer in women's powerlifting. In 1977, they purchased the world's largest physical culture collection from former circus strongman Ottley Coulter, which became the nucleus for the Stark Center.

During the 1970s Terry served as color commentator for the earliest World's Strongest Man Contests and for several National and World Powerlifting Championships that were televised by major networks. Concurrently he was writing articles for Sports Illustrated and other journals as well as books on strength-related subjects. His Inside Powerlifting (1977) was the first book about the sport. Among the most memorable strength-athletes Todd coached were Lamar Gant and Bill Kazmaier in powerlifting and Mark Henry who competed in two Olympic games.

During the 1980s Terry frequently served as an authority on strength training and sports issues for the major media. Since 1991 he and Jan have co-edited Iron Game History, an academic journal with a popular appeal. Further to enhance an appreciation for physical culture, the Todds' created the H. J. Lutcher Stark Center for Physical Culture and Sports. With $9.5 million in grants from the Stark Foundation of Orange, Texas, and Joe and Betty Weider of California, the 27,500 square-foot center opened in 2009 as a library, museum, archive, and art gallery in the new north wing of the Longhorn Stadium. It is one of two official IOC research centers in the nation. Todd's ongoing Arnold Strongman Classic has attracted the world's strongest men to compete in true tests of strength for the highest prize money in any such professional event.

For nearly six decades Terry Todd has contributed greatly to the knowledge of strength and conditioning on both academic and popular levels. As a visionary and philanthropist, he has devoted his life to the advancement of physical culture.