Tim Jorgensen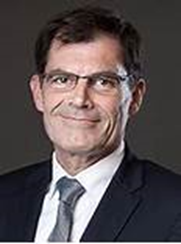 Tim Jorgensen has made some outstanding contributions to the strength and conditioning profession on several levels over three decades of coaching experience. During that time, he provided valuable training guidance to players in several university programs, became a mainstay for several National Football League teams, and has helped nurture young athletes at a private school in Louisiana. His most notable contributions occurred during his twelve seasons as strength and conditioning coach for the Atlanta Falcons.

Timothy Jorgensen is a native of St. Louis, Missouri (born April 21, 1955) who went on to play guard and participate in track at Southwest Missouri State University (now Missouri State University) in Springfield. Upon graduation he entered the coaching profession as a graduate assistant first at his alma mater in 1978 and then at the University of Alabama. From 1980 to 1984 Jorgensen served as head strength and conditioning coach at Louisiana State University, after which he entered the professional ranks with the Philadelphia Eagles where his teams posted an 18-28-2 record. During his three-year tenure, Tim introduced the Metabolic Speed Pac as a program designed to develop individual physical conditioning as well as team cohesion. Strength Coach Mike Gentry credits Jorgensen for acquainting him with this concept which he, in turn, used for conditioning his athletes at Eastern Carolina.

In 1987 Jorgensen entered upon the most significant experience of his career when head coach Marion Campbell appointed him as head strength and conditioning coach for the Atlanta Falcons. During the ensuing twelve seasons, his teams compiled a 78-113 record that included a 14-2 season when the Falcons won the National Football Conference Championship and a berth in Super Bowl XXXIII in Miami. On January 31, 1999, the Falcons, under Coach Dan Reeves, lost by a score of 34-19 to the defending champion Denver Broncos led by quarterback John Elway. Throughout this period, Jorgensen was not only critical to developing conditioning drills for Falcons athletes, but his knowledge was also shared with the general public in numerous clinics and strength and conditioning seminars throughout the Southeast. In 1999 he received the Presidential Award for Strength Coach of the Year from the Professional Football Strength and Conditioning Coaches Association.

In light of his successful sojourn with the 1998 Falcons, Jorgensen joined the Cleveland Browns to develop its strength and conditioning program under Coach Chris Palmer. Over the next three seasons, the young squad showed a marked improvement in overall conditioning and body mass. By the time Jorgensen retired from the NFL in 2002, Jorgensen's teams compiled a cumulative record of 108-177-2. During the ensuing decade he engaged in consulting work and also served briefly as head strength and conditioning coach under Athletics Director Rob Bernardi at Nicholls State University in Thibodeaux, Louisiana, with responsibility for the training routines of its 15 Division I athletic teams.

In recent years, Tim Jorgensen accepted a faculty position at Dunham School in Baton Rouge, Louisiana, where he assumed multiple responsibilities in the classroom and playing field, including strength coach and assistant track and field coach as well as teaching physical education in the middle school and anatomy and physiology in the upper school. His mission, consistent with his lengthy experience in the NFL and collegiate programs, is to instill attributes of hard work, consistency, and discipline and enable Dunham athletes to compete capably in all sports.